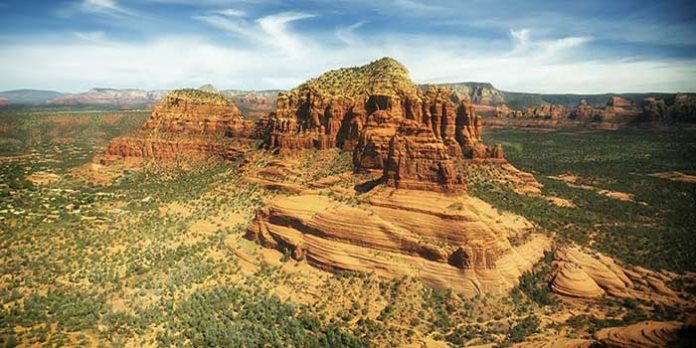 Sedona is undoubtedly one of the most beautiful places in the earth. It is considered to be the sacred place of Native Americans. The Red Rocks of Sedona are very popular. History says that Page Bryant felt a rush of energy when she meditated on the rocks. The Red Rocks view is fascinating. Most people, who come to Sedona, enjoy the view of Red Rocks and take a walk. It is true that it is a wonderful experience but if you are planning to visit Sedona, you should know that there are a lot more to enjoy and explore.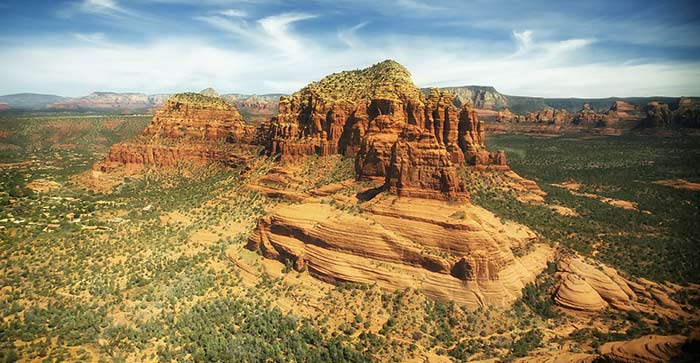 Walnut Canyon National Monument
This monument was established in the year 1915 to preserve archaeological sites with impressive history dating back to the prehistoric times. There are evidences to show that the Sinagua Indians lived here almost 2000 years before. It is not clear why they left Walnut Canyon 800 years before. There are several hikes like Ledge hikes and Ranger Cabin hike. Ledge hike takes almost 4 hours to complete. You cannot complete it unless you are in good health. Ranger Cabin hike is comparatively easier but children are not allowed. You can enjoy the dwellings while you go on a hike.
Fort Verde State Historic Park
In the late 18th century, this place was used as the base for General Crook's Army scouts and soldiers. Four buildings stand proudly to show off their historical and architectural significance. It is not only popular for the well preserved fort but also for a variety of plants, animals, cacti and javelin as etc. When you visit the park, you should take a tour to visit the historic buildings including the quarters of Commanding officer, surgeon, doctor and bachelor. The headquarters building serves as a museum with photos, artifacts and videos of native americans wars.
Amitabha Stupa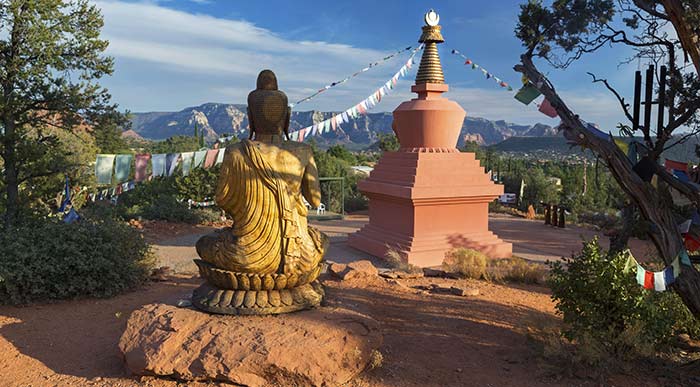 Are you interested in meditation and spirituality? If so, it is a place that you should visit. It is 36 foot high stupa and there is a smaller stupa nearby. It is called Tara Stupa which is used for meditation, prayers and healing. It was built more than 2500 years before. If you visit the place you will find that there are a few groups to explain to you about the spiritual importance of stupas and their importance in Buddhism. The landscape is surrounded by tall spires. This is a stunning view.
Wupatki and Sunset Crater National Monument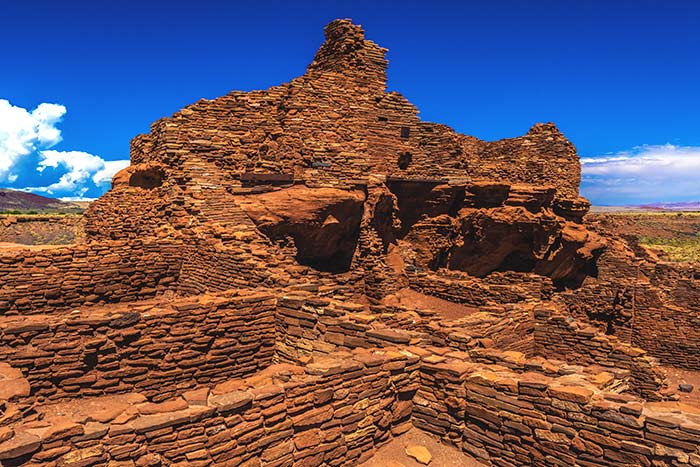 It is a beautiful landscape formed by lots of lava. A trail to Sunset Crater National Monument is fascinating with varied desert plants, flora, pines, wildlife and lots of lots of caved lava in cool temperature is a real enjoyment. The off-limit hiking trails are led by rangers and volunteers. If you are in for a thrilling adventure, you should go for one of them.  The rim of the volcano is colorful and looks like a beautiful painting. Colors like red, yellow and orange during sunset is a photographer's delight.
Find the best Vacation Rentals from around the world on Tripinn.