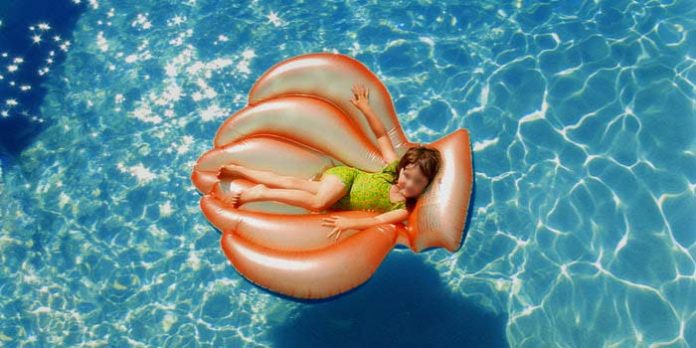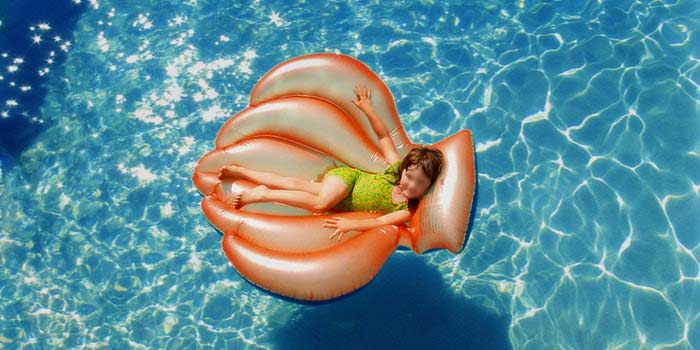 Travelling is heavenly. You come to know lots and lots about new places, new people, new culture, new foods and many more. Everything about travelling is good except the plastic wastage that is generated during travel. Do you know the disposable bags, cups, bottles and containers that you throw away take almost 500 years to decompose? Are you trying to convince that you throw them in the recyclable bin? Out of the 300 million tons of plastic produced every year, not even 75% are recycled every year. Each and every individual should be conscious of the environmental safety if we do want to save the world.
How to reduce the use of plastic while travelling?
1. Avoid the usage of plastic water bottles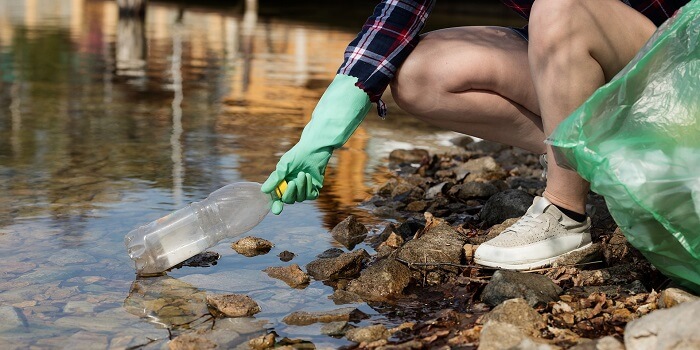 Water bottles are the main plastic wastage that should be avoided while travelling. When you pack your bags don't ever forget to pack a reusable water bottle. While getting into a flight empty the water in the bottle while passing through the security. Then refill it on the other side after passing the security. If you are offered water in plastic cups in the flight you should decline it. Instead ask the attendant to fill your bottle. You can fill your bottles in the hotel you are staying or in the restaurants that you are eating. If you are not skeptical about the quality of the tap water, just use boiled water. If you stay in a vacation rental home you can do it easily. USA alone uses more than 30 billion bottles every year. Reducing the usage of plastic bottles is the first step to save the world.
2. Avoid the usage of plastic bags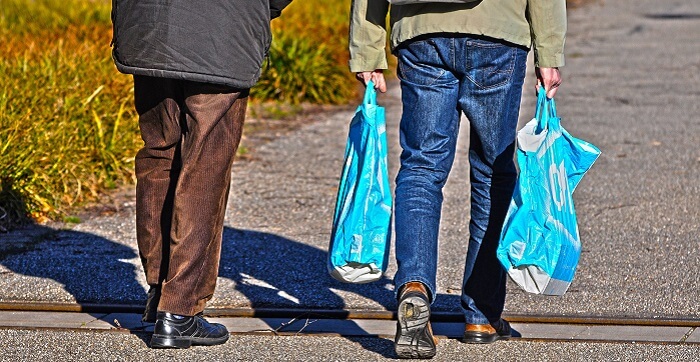 It is true that many countries have banned the usage of single use bags but still one trillion bags are used annually. Take a cloth bag with you while travelling. Say 'NO' when you are offered plastic bags when you go for shopping. Take a day pack or stuff bag with you when you go for sightseeing. Stuff whatever you buy in this bag? Do you take a bag when you go for shopping in your hometown? Why don't you do it while travelling too?
3. Avoid the use of disposable toiletries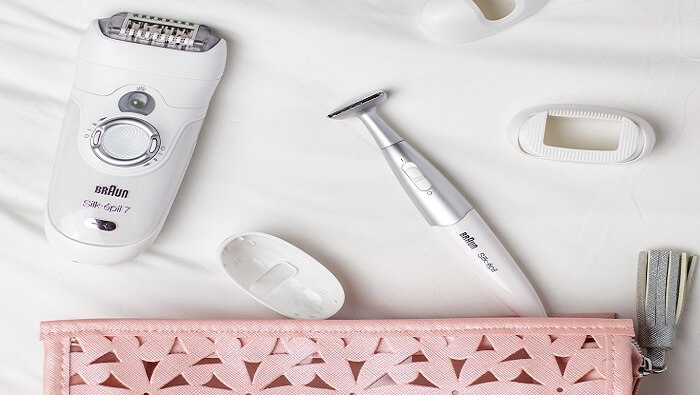 It is highly tempting to use the mini toiletries provided by the hotels, isn't it? Yes, it is but it is better to avoid them. Just imagine how many mini plastic bottles and tubes are tossed away every day? Why don't you pack your own toilet kit before you leave? Some of the hotels are switching over to refillable dispensers for shampoo and soap etc. You can use them but not the mini containers made with plastic.
4. Avoid the usage of plastic straws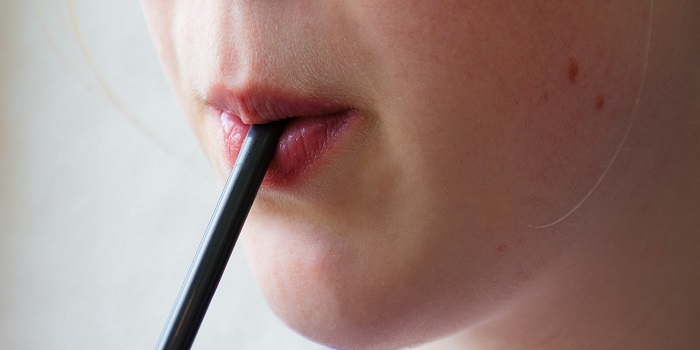 Are you surprised? Are you thinking that they are too small and they don't play a major role in environmental pollution? Sadly, it is not true. Plastic straws are just thrown away just because they are small. They don't reach the recycle bin. They reach the landfills and take several hundred years to decay or they reach the oceans where they could endanger marine life. Just skip the usage of straw. Drink directly from the glasses and cups or carry a reusable stainless steel straw.
5. Avoid the usage of disposable plates and cutlery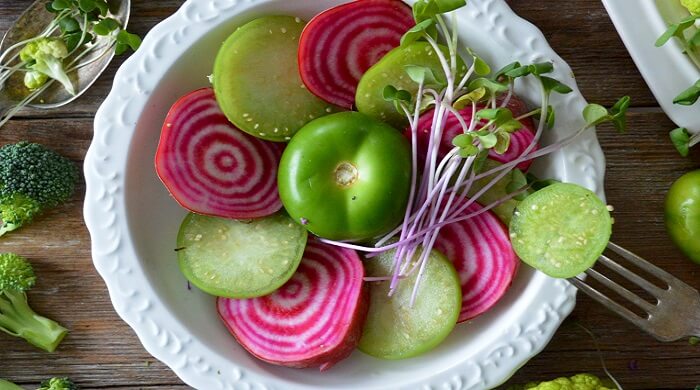 When you travel you can get the perfect local dishes only in streets. Street foods are irresistible when you travel. Most of the street foods are served in disposable plastic plates with disposable plastic spoon and fork. Pack a reusable plate, fork and spoon. Use it over and over without the guilty feeling of polluting the environment. A reusable plate and cutlery set will help in decreasing the usage of plastic during travel.
6. Avoid using wet wipes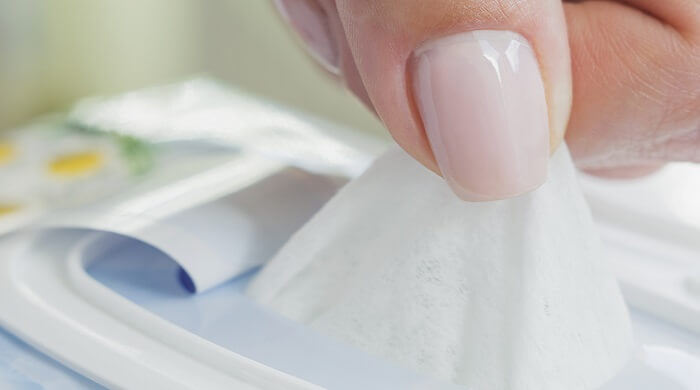 Do you have little kids? If so, you are sure to use a lot of wet wipes? Many are not aware that wet wipes are terrible for the planet. Use water and cloth for wiping. Always carry pieces of cloth with you. You can wash and reuse them or dispose them. Cloths are degradable and not wet wipes. Biodegradable wipes are also available. You can buy them. If you want to save money go for cloth and water.
7. Avoid snacks with plastic wrapping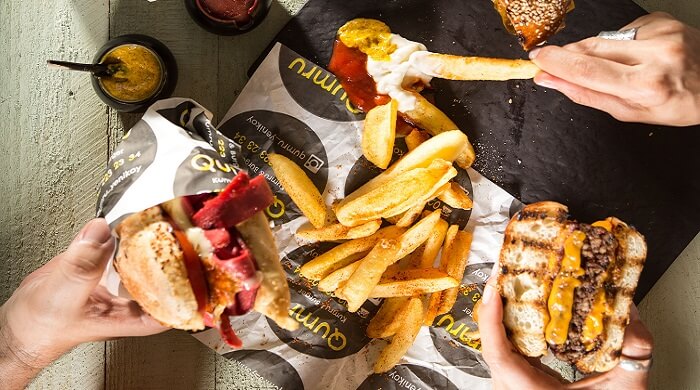 Snacks like biscuits, nutrition bars, chocolate bars and chips etc. are sold in plastic wrapping. What do you do after consuming the contents? You just throw them away. It is true that these snacks are good to your taste buds but they are not good for the environment. Why don't you try fresh fruits instead? Fruits like banana, water melon, oranges, and pomegranate etc. are available in biodegradable natural packing. They are good for your health and the earth.
8. Pack your own snacks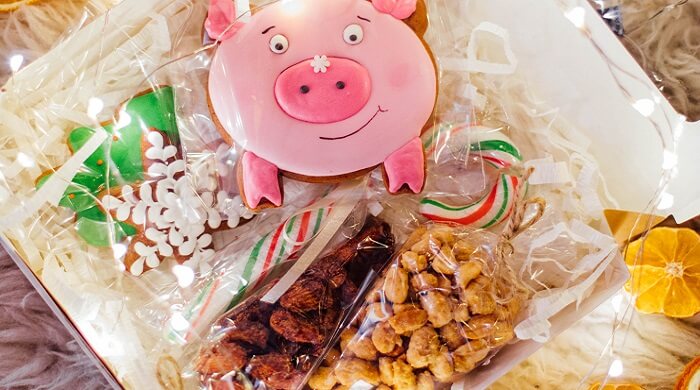 Do you feel that fruits are boring? Do you need something crunchy to munch? You can pack your own snacks from home if it is possible.
9. Avoid buying products that are not made locally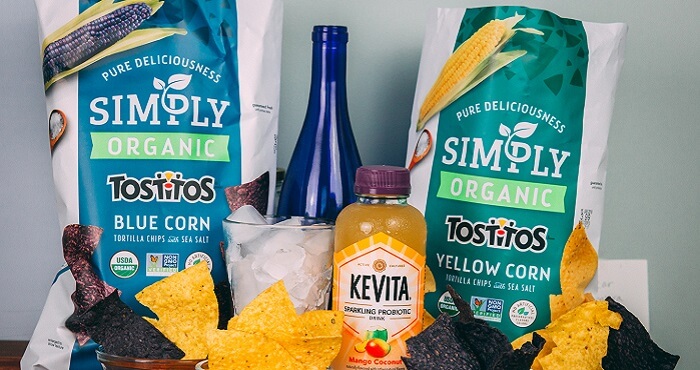 Are you wondering how this will save the world? When things are transported from other places the packing involved is doubled. Moreover, the energy used in transportation is decreased. Carbon emission is decreased. Buying local products not only reduces pollution but also supports the local economy.
10. Avoid inflatable floats in the pool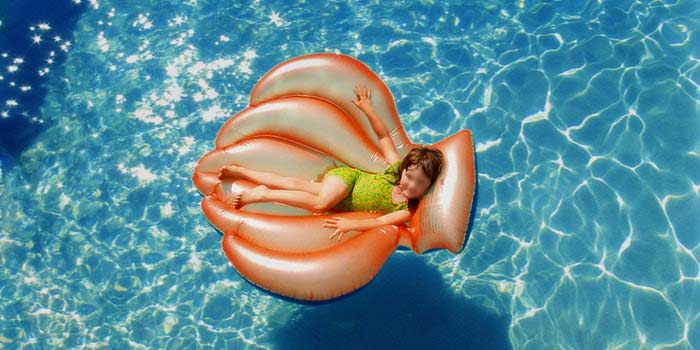 It is an incomparable pleasure to float in the inflatable floats but you should remember that they pop up soon. When they pop up they are replaced by new ones. What happens to the older ones? They are thrown off. They are made from plastic and may take years to decay. Do you really need them? Think.
11. Avoid disposable coffee cups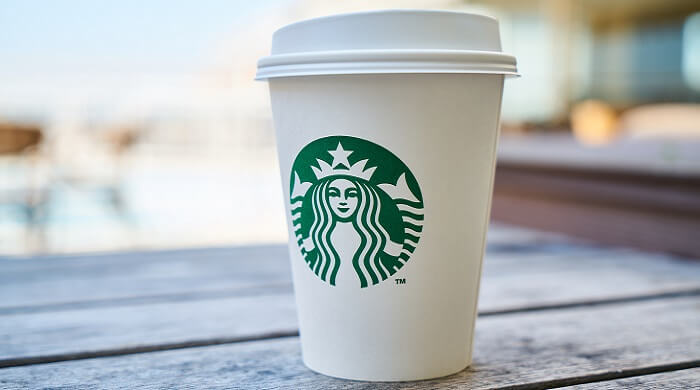 Plastic coffee cups not only pollute the environment but are harmful to your health too. When hot coffee is poured into plastic cups dangerous chemicals are released. These chemicals increase the risk of cancer. Why should endanger both the environment and your health when you have a simple solution of carrying a reusable cup.
12. Avoid accepting free gifts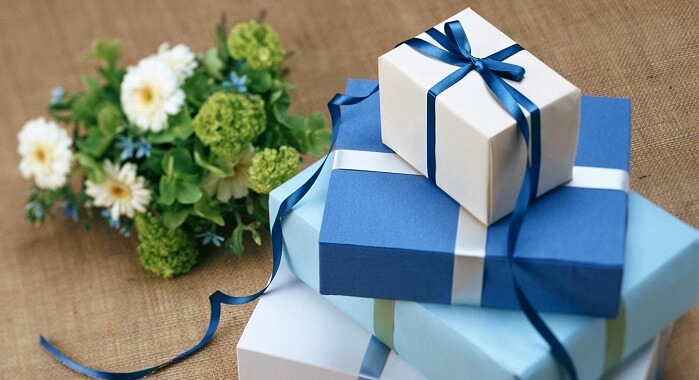 Some of the shops and flights offer small plastic gifts. They usually are of low quality and tend to break in a short time. It is better not to accept them.
13. Avoid using sanitary pads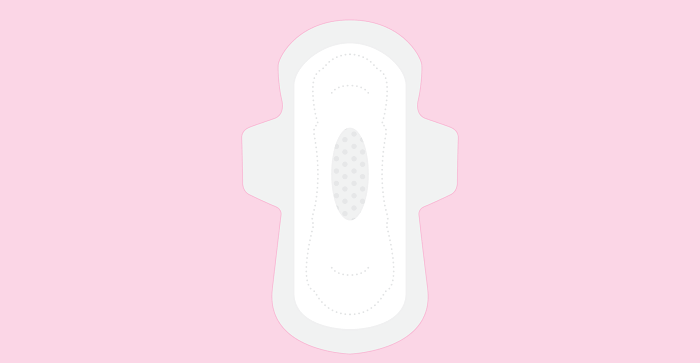 Ladies should switch over to menstrual cups or reusable pads while travelling. Sanitary pads thrown away take hundreds of year to degrade. It is better to avoid sanitary pads not only during travelling but also at home too.
14. Avoid accepting refresher towels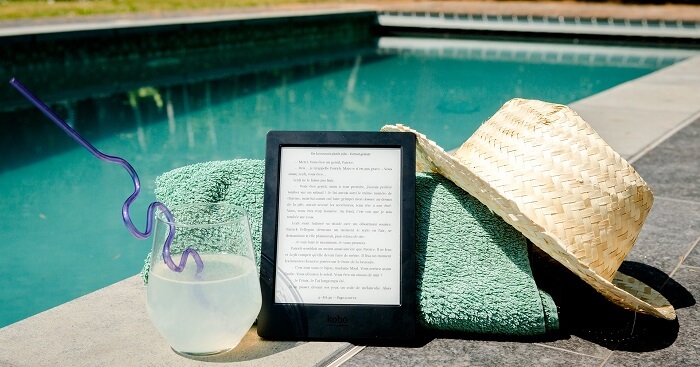 In many countries hotels offer refresher towels the moment you check in. They are usually wrapped in plastic wraps. Avoid the temptation of accepting single use towels.
15. Avoid using airline headphones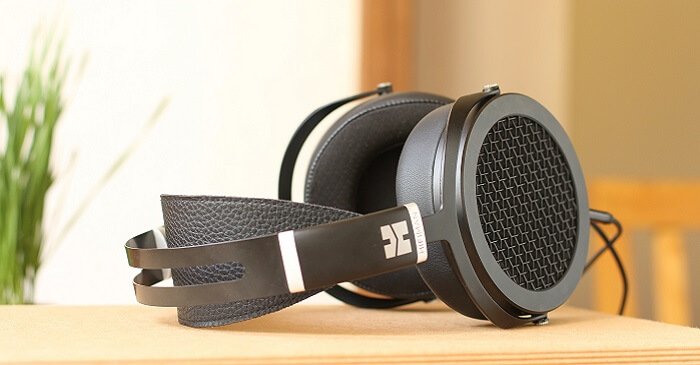 Pack your earphones in your hand luggage. Airline headphones are packed in plastic. Now –a-days airline don't give headphones for free. They charge money too. Why should you waste your money and pollute the environment too?
16. Avoid using airline pillows

Do you toss away airline pillows after using them in the flight? Why don't you pack your own neck pillow?
17. Prepare a list of things to be packed in advance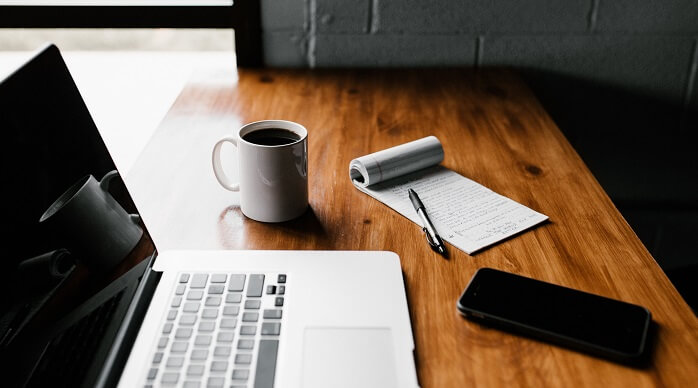 Plan your packing in advance. You should try to avoid all that would endanger the environment. If you do want to save the world you should plan wisely and pack intelligently.
18. Avoid plastic toothbrush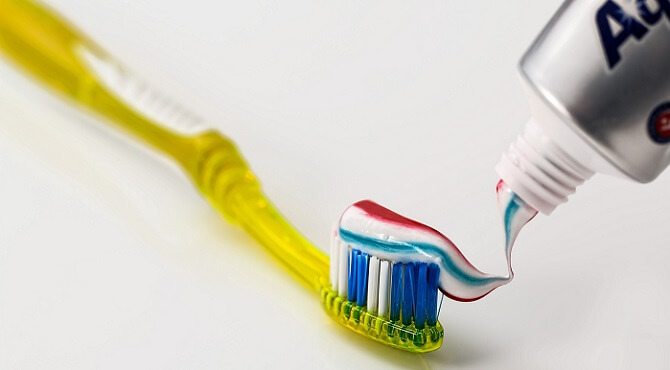 Bamboo toothbrushes are available in the market. It is time to switch over to bamboo toothbrushes in place of plastic ones.
19. Avoid disposable razors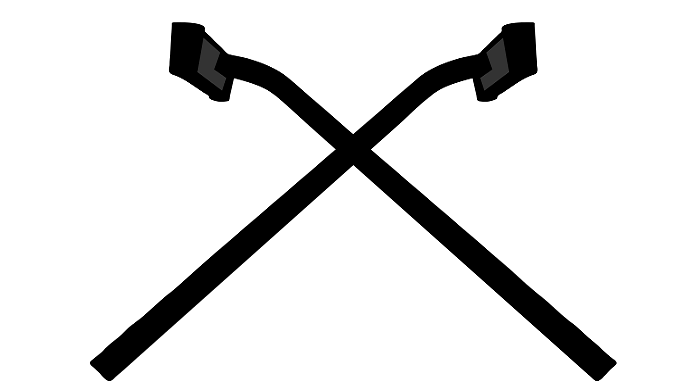 Are you tempted to disposable razors because they are cheap? Please don't. They do more harm to the environment than you think.
20. Share your knowledge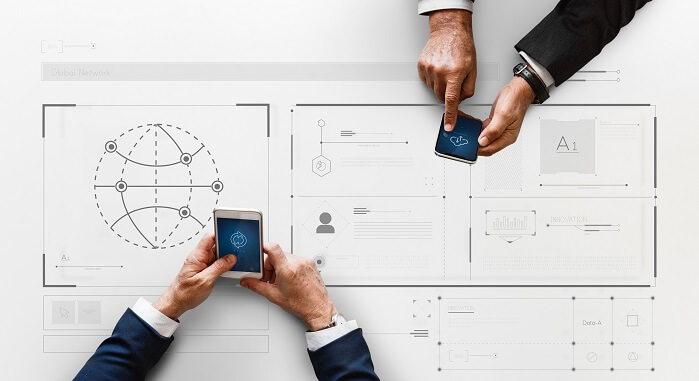 Not everyone is environment conscious. You should share your knowledge and educate people whenever and wherever possible. For example, you can suggest hotels to use reusable toiletry dispensers instead of mini toiletries. You can ask street vendors to avoid plastic cutleries and plates. You can advice your co travelers to avoid using plastic bottles and containers.
Avoiding plastics may increase your budget slightly but if you do want to save world it is worth the extra money spent. Go green while travelling. Every small contribution made by each and every traveler will surely help. Don't forget that tiny drops of water make mighty ocean. When you stay in holiday rental homes you can clean and wash reusable products easily. You can cook your own food and decrease wastage. Plan a green travel when you plan your next trip.