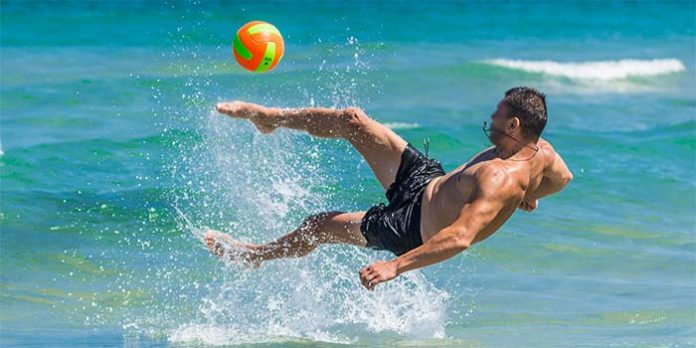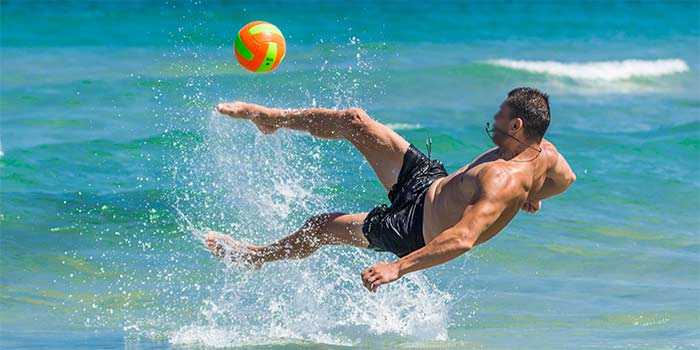 Do you want to plan a beach vacation that will not break your banks and burn holes in your pockets? Myrtle Beach may be the right option for you. It is unbelievable but true that you can have lots of fun in Myrtle Beach without spending a dime.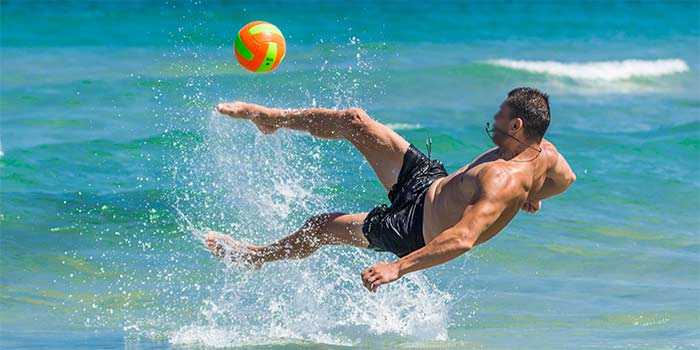 The beach itself is a 60 miles playground with miles of sand. You can play with your little ones, go for romantic walks with your loved ones and build sand castles with your family. The miles of sand are a playground to fly kites, to play Frisbee, to go for scavenger hunt and to play football. The sparkling Atlantic Ocean is a beautiful pool to take long swims. The waves are mild and you can swim leisurely for hours. The warm sun invites you to relax with a book and a refreshing drink.
Myrtle Beach offers a wide range of activities on the shore, in the ocean and off the shore. There is too much excitement waiting for you. After enjoying the beach, historical sites and other places of fun you need to relax and get ready for the next day's fun. Isn't it? Book one of the beach house rentals in Myrtle. Choose the best with all amenities to make sure that the memories you make in Myrtle are not spoilt.
You can also enjoy many places off the coast without free of cost. What are the places?
Horry County Museum – It features a wide range of historical exhibits. The exhibits depict the lives of ancient Native Americans. The aquarium filled with freshwater fish is a treat for the fish lovers. The aquarium featured in the show 'Tanked' in Animal Planet.

Plyler Park, Myrtle Beach Boardwalk – There are many public parks in Myrtle Beach that are free of charge. This is one of them. It is a great area to visit with your family. There are lots of activities going on. Live events go on forever. Live music of all genres is played by popular music bands. Are you not afraid of heights? If so, you should take the 200-feet ride in the Sky wheel. You can enjoy yummy food and have fun watching the myriad of activities.
Vereen Memorial Historical Gardens – This 115-acre park offers a lot for the tourists. The stunning scenery is photographer's delight. It is a feast to your eyes. It is a designated wild life refuge. Kids love to watch the birds and other wildlife here. The setting is peaceful and lovely. The small islands and salt marshes are breathtaking.
Pavilion Nostalgia Park – It is a small venue but a great place to visit if you have small children. There are about 15 rides for the little ones. You can watch your little kids laughing when they spin in a teacup, drive a motorcycle, ride in a boat and navigate in their vessel. It was opened in the year 1948 and was closed in the year 2006. The renovated version is smaller but better. It operates year round. It is one of the not to be missed places in Myrtle Beach if you are visiting with small children.
Family Kingdom – If you are looking for a warm and friendly amusement park, Animal Kingdom is the perfect spot for you. With 38 thrilling fun filled rides the park has found a place in the hearts of many families. The Animal kingdom Oceanfront Park offers is the right spot to splash your way to ecstasy. You have intermediate speed water slides for the small children, children's area for the tiny tots and adrenalin pumping rides for adventure loving adults. Being the only oceanfront park in Myrtle Beach, it is one of the favorites of the tourists.
Broadway at the Beach – It is an incredible place not to be missed. It offers exciting activities for all ages. There are special events throughout the year. It is a large entertainment area with unique shopping experience, exceptional dining, beautiful attractions, fantastic night life and many more. The restaurants and the shops are expensive but a stroll through the Broadway is absolutely free.
Are you not concerned about spending? Are you interested only in having fun and enjoying thrills? Here are the most exciting attractions.
Helicopter adventures – This will be the best memory of your vacation if you love to watch the land from the sky. Do you find the view from your car window breathtaking? Imagine how it will look from a helicopter? The bird's eye view of the beautiful beaches, gorgeous golf grounds and the historical attractions is surely incomparable.
Boat cruises – There are numerous boat tours in Myrtle. They provide a variety of entertainment and experiences. You can opt for peaceful dinner cruises or exciting casino boat cruises. There is something to haunt each and every tourist. The breathtaking views, the live music and delicious dinners make boat cruises unforgettable.
Water sports
Surfing in Myrtle Beach is the best for beginners. The small waves and sandy bottom of the ocean is a blessing for the beginning surfers.
There are many places for jet skiing in Myrtle Beach. The ocean is full of jet skiers in the warm months with their eyes and lips smiling. Pushing through the sea water in fast moving jet skis can be really exciting. Get into action to enjoy the fun.
Do you want to fly like a bird with lots of ease? You should try parasailing in Myrtle Beach. You are tethered to a boat when you go soaring into the sky. There is no need to worry about your safety. Become a sea bird and fly high harnessed to safety.
You also have scuba diving and snorkeling in some places. Get snorkeling and scuba diving gear for rent and get ready to explore the underwater world. The colorful marine life will mesmerize you and the memories will stay fresh in your mind for a lifetime.