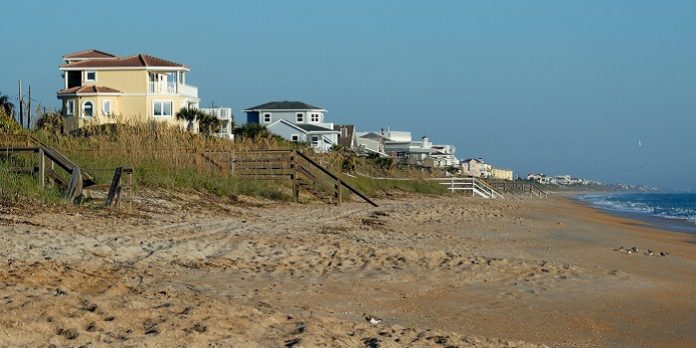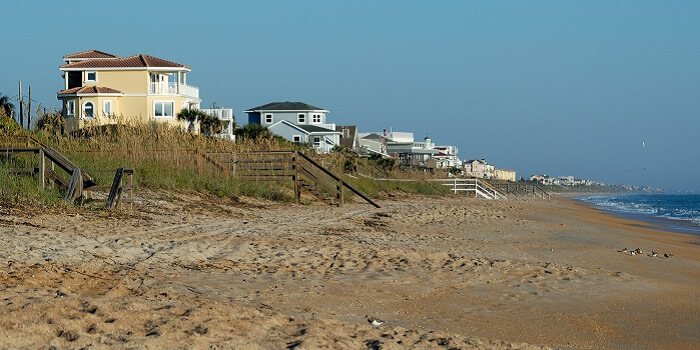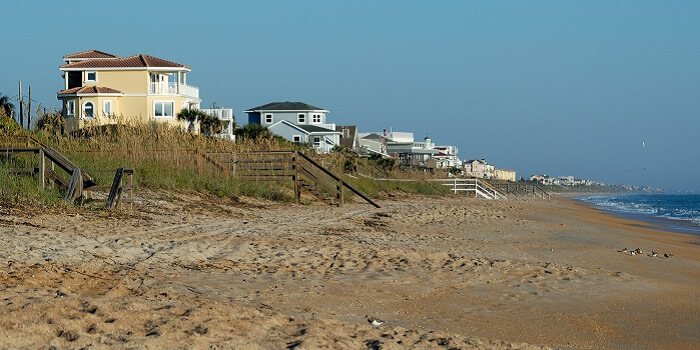 The workdays are full of stress. Do you want to get rid of the work stress? Start planning for a vacation. A beach vacation is the perfect solution to say goodbye to the pressure building in your mind and body. The breathtaking beauty of the sunshine and sunset, the rhythmic sound of the waves, the soothing breeze, the thrilling water activities and the endless sand will take you to a different world. A beach vacation is never boring. When it comes to vacation, the Sunshine State is certainly a haven on earth for a beach lover.
It might interest you: Top 10 Places You Must Visit In Florida
With more than 1000 miles of coastline, Florida is a home to many best beaches of the world. What are the best beaches of Florida?
Destin is one of the best Florida beaches popular for its gorgeous beauty. The spectacular white sand attracts visitors from all over the world to Destin beach. The emerald waters of the ocean invite you to take a swim. Do you want to relax in peace? You have the romantic sunset sail? Do you want to relax your stressed muscles? You have world class golf grounds. Do you love dolphins?
You can go for dolphin spotting excursion to spot dolphins in the wild. You can enjoy adventurous water activities in the Adventure Park.
Key West is surely one of the most enchanting islands of Florida. It is famous for its lively nightlife, beautiful architecture, adventurous water sports and lovely historic sites. There is no shortage of things to do in Key West. Bike riding, walking, surfing, kayaking, canoeing, diving and dining – Which is your favorite? You can hope to enjoy your favorites, whatever they may be.

Petersburg is the perfect family getaway with lots and lots to explore and enjoy for the whole family. The blue sky and the sundrenched sands, the frolicking dolphins and the picturesque scenario make this beach a perfect ocean side destination. Swim with the fish, go for parasailing with the birds, watch the dolphins, go for nature tours and enjoy water sports.
Naples beaches are known for the soft white sand, calm waters and colorful shells. The list of family friendly beaches of Naples is long. Sunning, shelling, kayaking, jet skiing, sailing or sun hopping – Take your pick. Whatever you pick, you are sure to conclude that you had the greatest time ever.
Fort Lauderdale- It is nicknamed as the Venice of America. The wide stretches of white sand and the atmosphere make it a close rival to Miami. However, it is more affordable than other similar beaches. The best thing is that it is calmer with no chaos. If you want to enjoy the beaches without noisy party scenes, this is the perfect option for you. The clean beach and the calm waters make it the perfect getaway when you take your kids along.

Have you decided to go along with your plans of visiting Florida beaches for your vacation? Well, that is really a wise decision. If you want to make your Florida beach vacation better you should choose one of the vacation rentals for your stay.

Why should you go for vacation rentals?

They give you the comforts of home and give you the feeling of home away from home.
They are less expensive.
They are more spacious.
You can enjoy self cooked meals and of course, save money spent on food.
Above all they are more personal and give you loads of privacy.

There are numerous beach house rentals in Florida. How to find the best ocean property in Florida? There are a few important factors to be considered and a few important questions to be answered.

Your budget – Without any doubts, it is the first foremost thing to consider. Make sure you fix a budget and stick to it to avoid post vacation stress.
The activities you enjoy – All beaches in Florida offer water activities for the tourists to enjoy and have fun. However, you should make sure that the water sports activities that you love the most are near the rental property you choose. Are you an avid boater? Do you love to commune with the nature by kayaking and canoeing? Do you love fishing? What other activities do you love? Make a list and make sure that all that you love are not far away from your property.
Other amenities – Do you want to enjoy a swim privately without prying eyes? Go for rentals that offer private pools. Do you want to enjoy high end amenities like hot tub, patio with grill, home theater and others? Yes, there are many rentals ready to spoil you. Look for them.
Pet friendly – Do you have four legged family members? Do you want them also enjoy and have fun? Don't worry. Some of the beach rentals are willing to entertain your pets too. Find them and let your pets have a nice time.
Styles of home – What type of ocean front rental are you looking for? There are different styles of home like bungalow, luxury villa, compact home, apartment and others. Decide which one will suit your needs and your budget.

Other things to do to find the best property

Look at the guest reviews to know more about the owners and their property.
Check amenities like laundry and game rooms if you are holidaying with your family.
Check for hidden fees.
Find how much you have to pay in advance.
Check the location in Google maps.
The most important thing to remember is that you should not hesitate to negotiate.

Find the best ocean property in Florida to enjoy the fine soft sandy beaches, to enjoy fresh sea food, to build perfect sand castles and to take back sweet memories to be cherished forever.