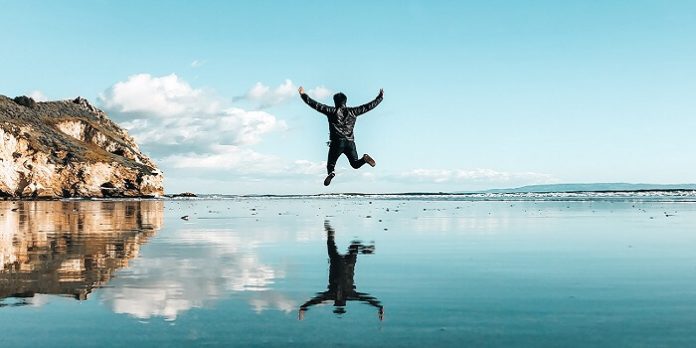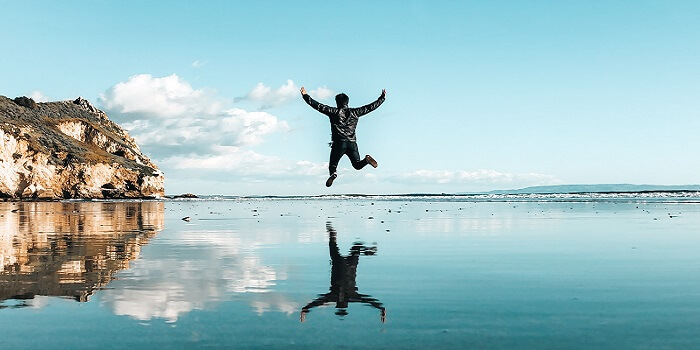 Thanksgiving is not about cooking huge meals and becoming exhausted but it is about making memories. Do you want a stress free Thanksgiving Day? If so you should go ahead and plan to get away for the Thanksgiving celebration. Here is a list of the top destinations that you should consider. Choose one of them to enjoy your holiday.
Thanksgiving Getaways USA in 2018
1. Great Smoky Mountains, Tennessee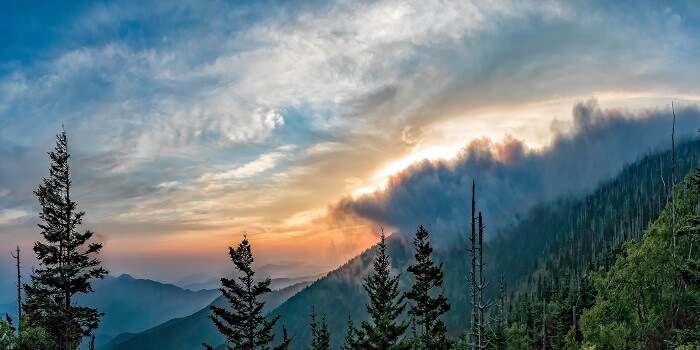 This is one of the best destinations that come to your mind when you think of Thanksgiving getaway in the US. This is a great place to visit in November with perfect weather and picturesque scenery of autumn colored leaves. The Great Smoky Mountains will surely not disappoint you. It is a wonderful place for the whole family with hiking trails, ice skating rinks, skiing trails and kids-friendly activities. There are many vacation rentals around the National Park. Taste the best pancakes in the historic pancake houses and enjoy a Thanksgiving meal in one of the best restaurants like Old Mill or Apple Farmhouse.
2. Hawaii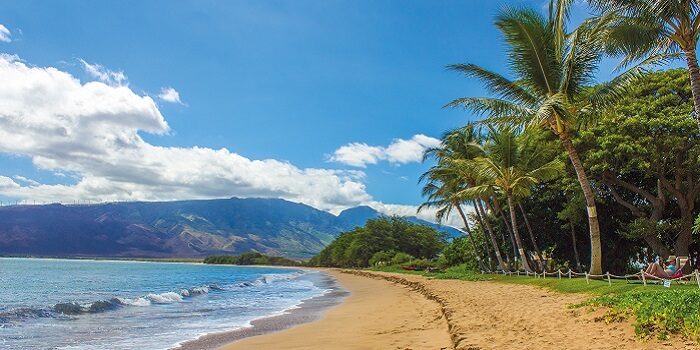 November is the best time to visit Hawaii with lesser crowds and more peace. It is a rainy month in Hawaii but there are coasts like Maui and Oahu are comparatively drier. Waikiki on Oahu is a wonderful choice. You can watch the holiday parade that is held annually to honor the survivors and veterans of the Pearl Harbor attacks. Oahu offer many activities apart from warm sun and turquoise blue waters. You can explore the art museums, visit sea turtles and indulge in water activities. If you want to soak up in sun this Thanksgiving, Oahu in Hawaii is one of the best destinations for Thanksgiving getaways usa.
3. Chicago, Illinois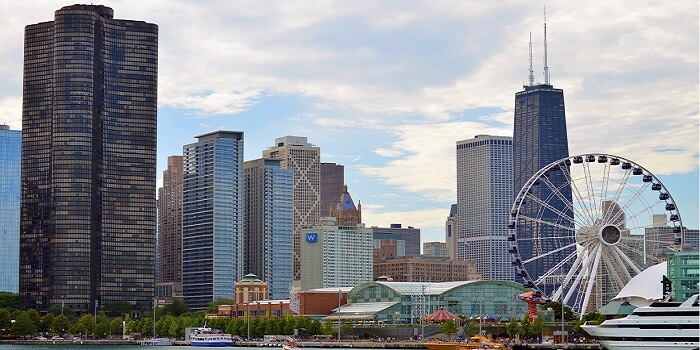 It is one of the most exciting spots to enjoy the Turkey Day with your family. Watching the Thanksgiving Day Parade with helium balloons, gorgeous floats and smart marching bands is a treat for the whole family. The zoo lights at the Lincoln Park Zoo with splendid light display are sure to delight your kids. Don't miss a visit to the Christkindl Market where you can buy perfect holiday gifts and enjoy delicious food and drinks. Join the runners in the Plymouth Rock Ramble and have fun on thanksgiving day.
4. Plymouth, Massachusetts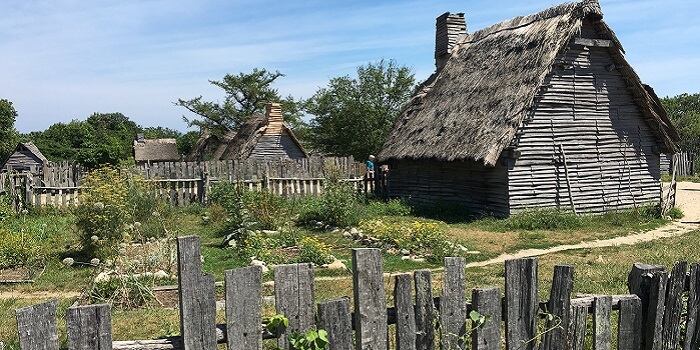 This is where the first historic Thanksgiving gathering took place. History is brought back to life every year in the month of November. The three-day long Thanksgiving activities include historic chronological parade, New England Food Festival, Drum and Bugle Concert, Harvest dinner with the pilgrims and America's Thanksgiving dinner. Visit Harvest Market where you can get wide array of foods and Wampanoag Pavilion where you can learn what really happened in the year 1621. The recreated Plymouth village is living history. If you are interested in knowing more about the history, this is the best spot to visit for Thanksgiving.
5. Aspen, Colorado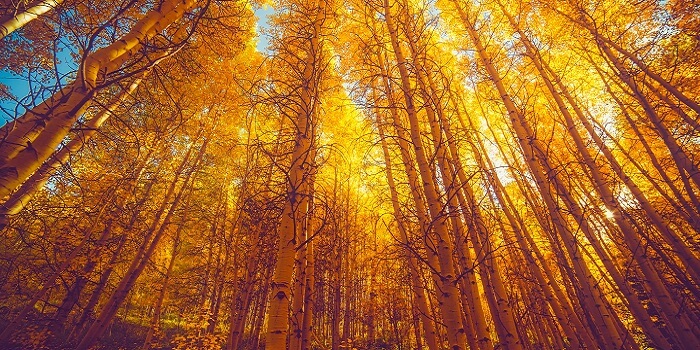 This place is beautiful all year around but it is spectacular in November. The place is free of crowds during this time of the year. You can explore the town peacefully. You can visit the galleries and check out concerts without waiting in queues. The best thing is you can enjoy off season discounts and offers to avoid breaking of banks. The skiing season kicks off on Thanksgiving Day. The atmosphere is festive and the weather is perfect.
6. Williamsburg, Virginia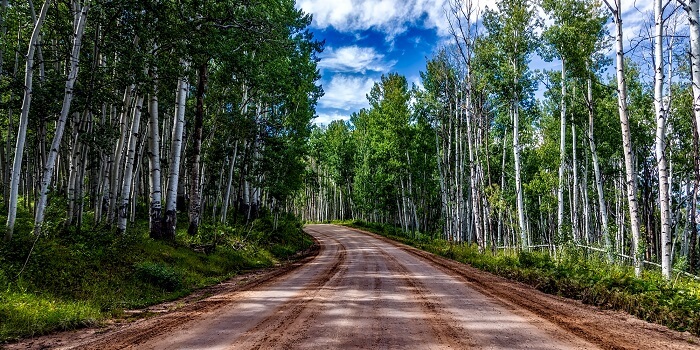 Do you want to go back to the historic colonial times on Thanksgiving Day? If so, there can be no better place than Williamsburg in Virginia. Celebrate the re enactment of the Thanksgiving in Berkley Plantation. The original took place in the year 1619. You can enjoy a lively parade of horse drawn carriages, musicians, drums, magicians and re-enactors. The tribal dance will dance to the tunes from the 17th century. Then the landing is reenacted by actors. Learn about the 17th and 18th century American cuisine. Have a memorable Thanksgiving Day in the nation's largest living History Museum.
7. Miami Beach, Florida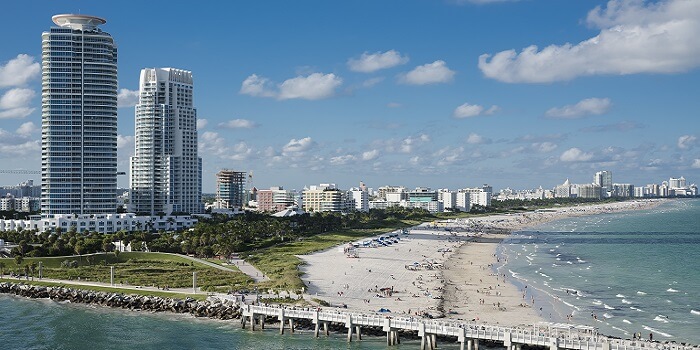 It is one of the perfect Thanksgiving getaways. Do you want to grab your bathing suit and enjoy sun in the month of November? Miami Beach is the right place for you. Snowfall in not heard of in Miami. You can enjoy the perfect fall weather and lively Thanksgiving events in Miami. You are assured of great live entertainment including concerts, dance performances, comedy shows and many more in Miami Live Arts Month. If you want to pamper yourselves, spend Thanksgiving Day in a luxury yacht. Enjoy traditional Thanksgiving dinner in one of the cruises. You have fabulous shopping opportunities for Black Friday. Don't miss them out.
8. Santa Barbara, California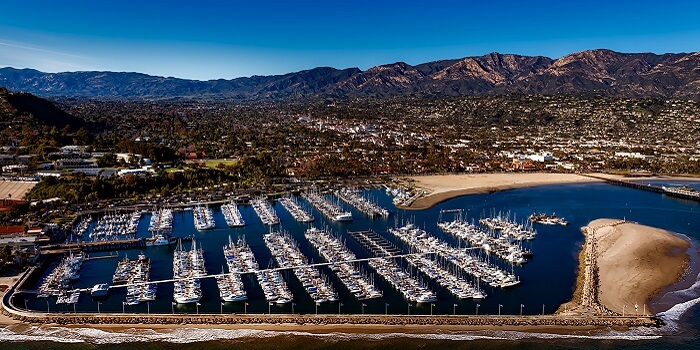 You can never go wrong with the choice of visiting Santa Barbara all around the year. A visit to this town on Thanksgiving Day is more special. You have many special events apart from the other things that attract visitors. There are many fun events for Thanksgiving Day but Pumpkin Smash is one of the most favorite events. This event takes place in the Zoo. Just give pumpkin to the animals and watch what happens. They make homes out of pumpkins, roll them, smash them and toss them. It is not to be missed fun for the whole family. Thanksgiving dinner in Santa Barbara restaurants in beautiful settings is awesome.
9. Park City, Utah
Do you think Park City Mountains are only for the skiers? You are absolutely wrong. It is a paradise for skiers as well as non skiers. There are plenty to do for non skiers too. You can go for hiking and hot air balloons rides. You can enjoy snow dance or 5k run on the Thanksgiving Day. Dressing up in turkey costumes will make memorable moments for the whole family. You have a myriad of choices for Thanksgiving special dinner. Park City's busy arts and cultural center has a lot to offer for the whole family. Main street electric parade of dazzling lit vehicles is a feast for your eyes.
10. Palm Springs, California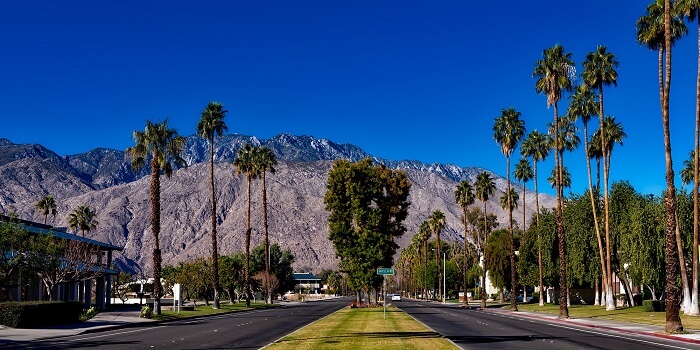 Are you looking forward to a sunny and warm Thanksgiving Day celebration? Palm Springs is certainly one of the best places. This is the right place to unplug with your family and have fun. It is just a short drive from Los Angeles. The peaceful desert is the perfect venue for Thanksgiving getaway. Enjoy the stunning beauty of the Coachella valley. Hike or bike or run or play golf with your loved ones. Sweat out and burn some calories by participating in Turkey Trot and get your appetite ready to enjoy traditional turkey dinner.
11. Scottsdale, Arizona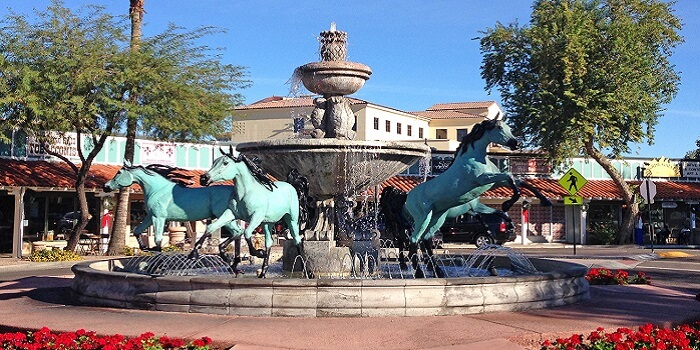 The place is abuzz with holiday celebrations and festive atmosphere. Are you in a mood to work on your fitness on Thanksgiving Day? There are several local turkey trots. Alternatively, you can go for hot water swim in special Chandler Turkey Swim. Do you want to relax your mind and body? Watch the special performance of the members of Jester Z Improv Comedy Club. Do you want to rejuvenate yourselves? There are plenty of spas. Enjoy biking and hiking in the mountains. Zoo lights in Phoenix are a great holiday attraction. You have many more places of interest like the Butterfly Wonderland, Aquarium, Wildlife Zoo, Safari Park and Mirror Maze etc.
12. Charleston, South Carolina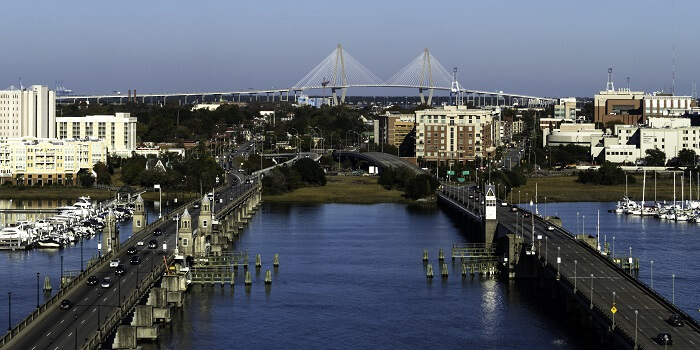 It has a great reputation for warm hospitality and delicious cuisine making it a wonderful spot for Thanksgiving. If you want an old fashioned and traditional Thanksgiving Day, have no second thoughts. Start planning to visit this beautiful city. Horse drawn carriage tour to explore the historic sites will surely be an unforgettable experience. You can find all that you want at an affordable price in King Street shopping. Do you want to take your family to a spooky tour that is not very scary? Book one of the ghost tours. Take a walking tour and enjoy classic dinner in Downtown, Charleston. To have a wonderful family vacation you have beautiful myrtle beach in south carolina. Find myrtle beach condo rentals oceanfront at tripinn and enjoy.
13. Richmond, Virginia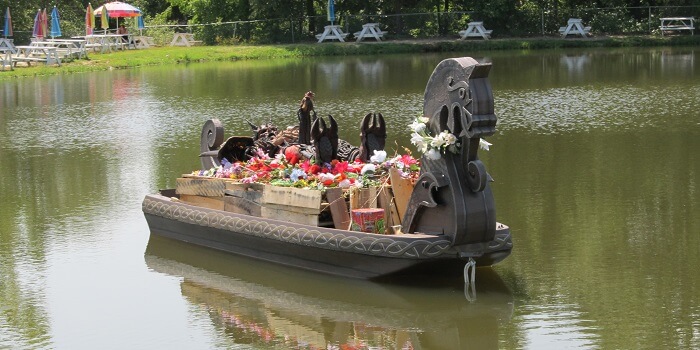 This is a beautiful place full of interesting stories. Do you want to make stories of your own? Visit the place. It has more than 400 years of interesting history to boast. It is an ultimate destination for family fun. It has something of interest for kids of all ages. You can keep them enthralled in plenty of outdoor fun activities like zip lines, nature walks and climbing walls etc. if you are looking for an adrenaline rush, you can go for rafting, tubing and kayaking. You are sure to have a blast in Richmond.
14. Annapolis, Maryland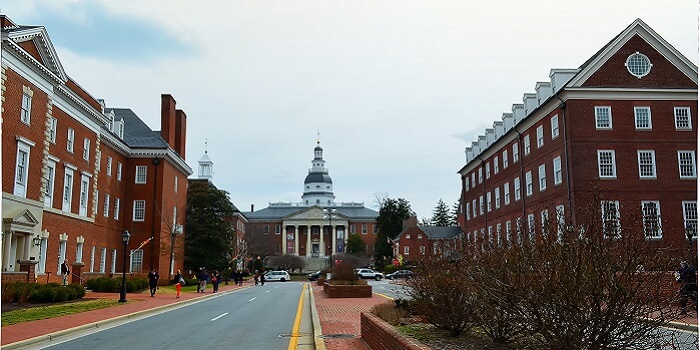 It is a great place to spend the Thanksgiving Day with your family and friends. You are assured of a splendid holiday in this city. The Annapolis Christmas Tree lighting ceremony is very popular. Visit the city dock to welcome the holiday season with hustle and bustle. Turkey trots are not only a great way to burn calories but also to help the needy. Visit the State and National Parks in Annapolis to lose your heart to the bounty of nature and to know more about the old history of America. Enjoy the stirring Maryland tradition of Blessing of Hounds and Horses.
15. Tao, New Mexico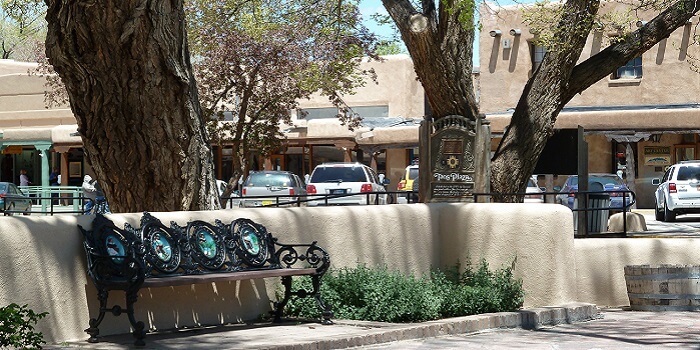 It is a historic town with diverse things to do. You have many outdoor activities like skiing, snowboarding, hot balloon rides, fishing, biking, rock climbing, rafting, kayaking, trekking and horseback riding. It is a Land of Enchantment. You can explore the world heritage sites like Taos Pueblo and take a walking tour to know more about the historic sites. Art galleries and museums are enthralling. It is a place not only to have fun but also to keep fit and discover your soul. This place is the Mecca for alternative body and soul care practices like yoga, meditation and Tai Chi.
16. San Luis Obispo, California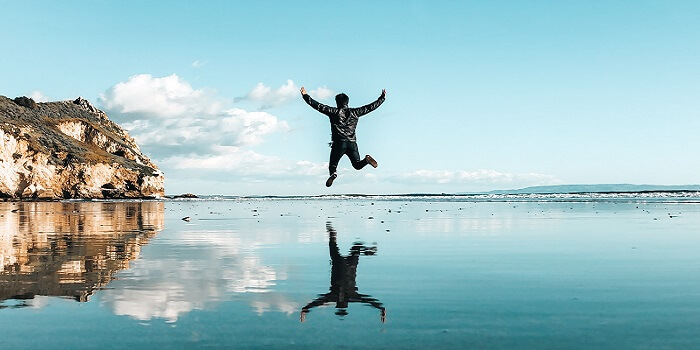 If you want a peaceful Thanksgiving Day, this is one of the best options. Turkey Trot at the beach is a fun run for the entire family. The place boasts of many wineries and resorts to make your holiday stay memorable. Check out important places like Farmers Peak, History Center, Museum, Bishop Peak and Children's Museum and many more. The place is bursting with activities for everyone. Enjoy live concerts and taste wines. Go for horseback riding, rock climbing, skateboarding, zip lining, surfing and kayaking. Let your kids have fun in the zoo and botanical garden.
17. Adirondacks, New York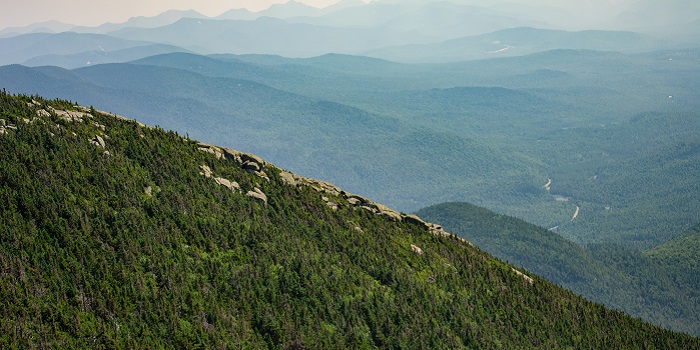 This is a wonderful vacation getaway for outdoor persons. Whiteface Mountain is a perfect place for skiing and snowboarding. Hiking and boating in Saranac Lake is a beautiful experience. Family people can have fun at the Adirondack Wildlife Center, Adirondack Carousel, Underground railway museum etc. History buffs will love Fort Ticonderoga and John Brown State Historic Site.
18. Austin, Texas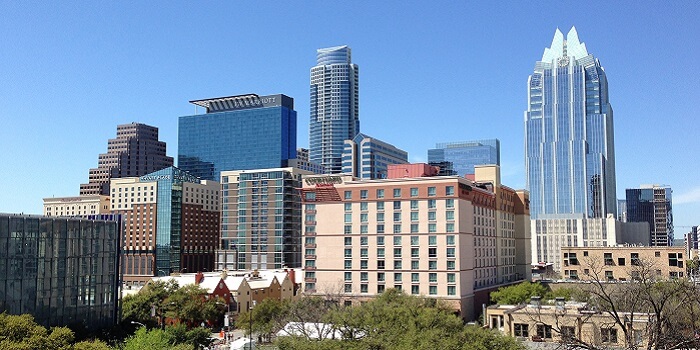 The month of November is the most wonderful time of the year to visit Austin. The city is packed with festive happenings all month long. Start your day with annual Thundercloud Subs Turkey Trot. You can opt for 5-mile run or 1-mile run depending upon your fitness level. More than 20,000 people participate in the run in Austin. It is a beautiful experience. Zilker Holiday tree lighting ceremony is another not to be missed Thanksgiving event. If you have little kids don't miss the 'Santa on Terrace' in the Long Center for Performing Arts. Blue Genie Art Bazaar with artworks, clothing, accessories and many other things is the right place for your holiday shopping.
19. New Orleans, Louisiana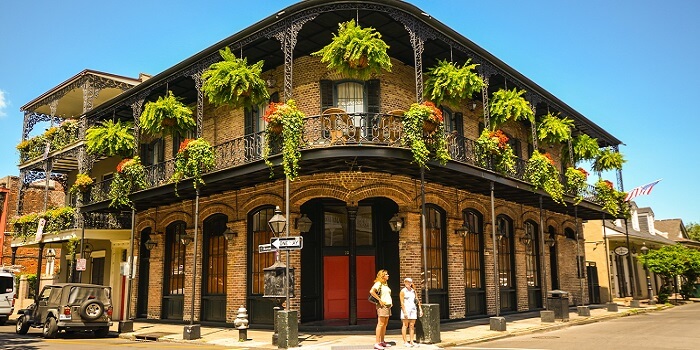 What's Thanksgiving without good food and a traditional parade? New Orleans is famous for its food. Every day in this city is a celebration of food. Dinners are taken to a whole new level on Thanksgiving Day. The Bayou Classic Parade starts at Superdome and rolls off for about three hours. Racing plays an important role in Thanksgiving celebrations in New Orleans. With thousands of dazzling lights hanging, with plenty of thrilling rides and varieties of entertainment, Celebration in the Oaks should not be missed. The weather starts to cool off in New Orleans when November starts to multiply your joy.