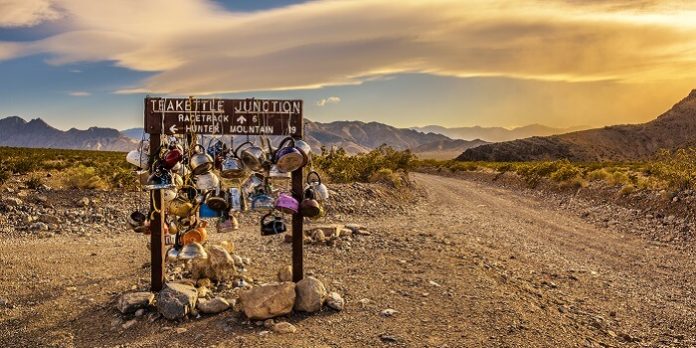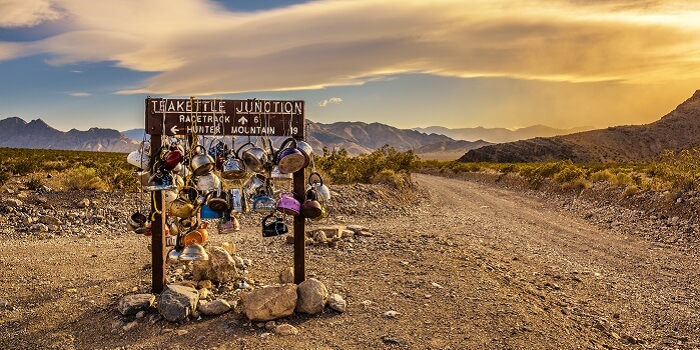 With Halloween just round the corner, everyone is busy with making plans to celebrate the spookiest day of the year. Gone are the days when Halloween was just trick or treating, sharing meals with family, and dressing up for costume parties. People have started to realize that there are a few places where Halloween is much more than that. These are places where you can look forward to experience scariest Halloween adventures and make you scream in fear. These are places where you can take part in large costume parades. Do you want to visit one of the spookiest towns in USA to experience chill down your spine and your hair standing on end? Go ahead and find which place will make your creepy Halloween dreams come true.
Top 15 spookiest Halloween towns in USA
1. Salem, Massachusetts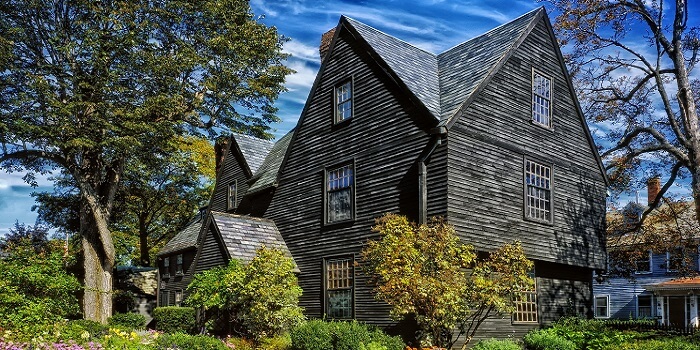 History of Halloween in Salem dates back to several years. It is often referred to as the 'witch city'. To know the historical events of the past you should visit the Witch House, Witch Trial Memorial and the Cemetery. You can enjoy Halloween in Salem, Massachusetts throughout the entire month of October and not on the Halloween day alone. Festival of the Dead is the most popular event in Salem. It includes several events like tarot reading, witchcraft expo, psychic fair, vampire masquerade ball and many more. If you are ready to the scariest adventures, you should go for dinner with the dead or join the Salem witches ceremony.
The cobblestone streets of Salem are filled with sellers selling spooky souvenirs, people dressed up as monsters who pose for photographs with tourists and makeup artists to transform you into a scary monster. Costume balls in Salem during Halloween should not be missed. The creative costumes and makeup are sure to leave you stunned. You will surely be hesitant to say goodbye the town after experiencing the magic of Halloween in Salem.
2. Sleepy Hollow, New York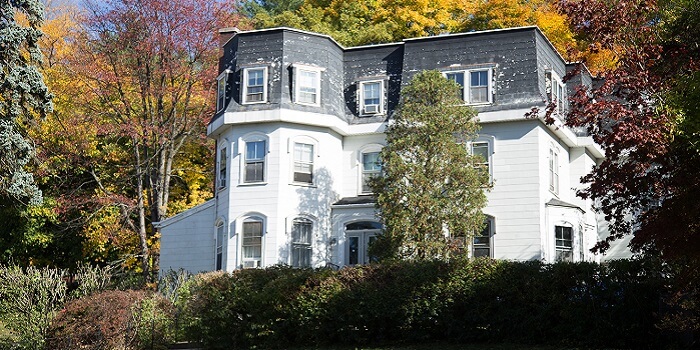 This is a place where you are assured of something of interest to everyone irrespective of age, gender and interests. Are you ready to be scared out of your mind? If so, you should plan a visit to Horseman's Hollow. All through the month of October the place is transformed into a fearsome place haunted by vampires, ghost, ghouls and headless horsemen. You stumble upon scary scenes if you take the haunting trail. The only problem with Horseman's Hollow is that it is not suitable for little kids. You have many more scary adventures like Cemetery tours, haunted hayride and Jack O' Lantern blaze etc. The Great Jack O' Lantern blaze with pumpkin planetarium, color changing star show, slithering ground snakes, giant spider web and many more will make the jaws of the children to drop. The place speaks tales of Halloween to keep you mesmerized.
3. Trans-Allegheny Lunatic Asylum, Virginia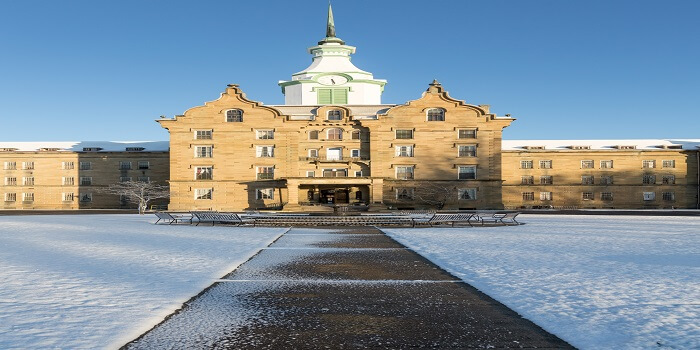 Are you not interested in visiting Halloween places where you can see and hear scary things and monsters made by men? Are you sure you are not one of the faint-hearted? Do you want to enjoy the thrill of a real ghost hunt? If so, this is the right place for you. This place served as a sanctuary for the mentally ill from mid 18th century to 19th The house which was formed to give the greatest care to the patients had the capacity of accommodating 250 to 300 patients. The place became overcrowded with more than 2000 patients. This resulted in poor sanitation, shortage of staff, poor maintenance and death of many patients. From the day it was closed visitors and investigators have reported scary incidents like figures walking along the hallway, objects moving on their own accord, sounds of whistling and wailing and many more. An overnight stay in the asylum and a guided ghost hunt tour will surely make your Halloween the spookiest ever. You will surely have lots of stories for sharing with everyone.
4. Savannah, Georgia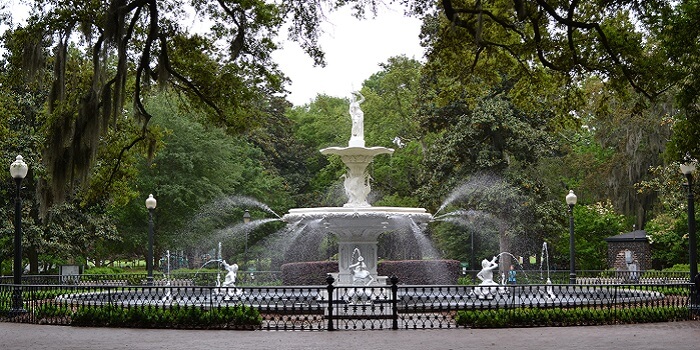 This is the right spot for both fun filled family Halloween celebration and for a freaky Halloween celebration with your friends. Savannah is the most haunted city of America. You will never forget frightening ghost tour. It is so frightening that anyone under the age of 18 should be accompanied by an adult. If you want to enjoy with your kids you have Halloween Hike at Oatland Wildlife Center, the family friendly event. You can have fun time with your little ones in pony rides and hay rides. You can meet costumed animal characters. Costumes are encouraged here. You can dress up creatively and have fun. If you want have fun with your pet dog, you should make a visit to Wag-O-Ween where you can see dogs in amazing Halloween costumes.
5. Buena Park, California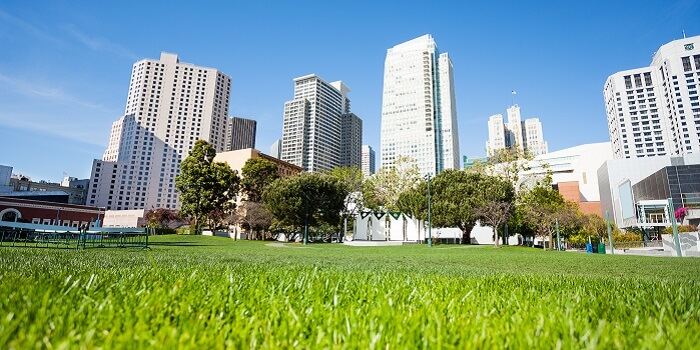 The town transforms into a town of terror in the month of October. There are several events and the biggest is the Knott's scary farm. You are assured of unimaginable scares and innovative thrills every year. You have unique haunted mazes, zombie hunting, serpent filled swamps and many more. Knott's scary farm is for the adults who want to have a scary experience. Knott's spooky farm is for the family with 3D Halloween effects. You can dress up in spooky costumes and watch shows and plays.
6. Universal Studios, Florida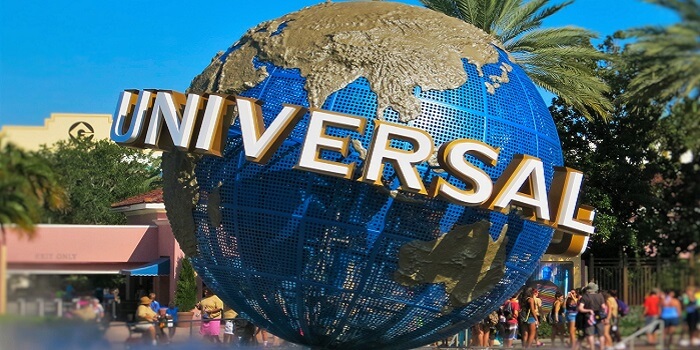 The most innovative and realistic haunted houses in America are found in the Universal Studios, Florida. Actors in scary costumes and makeup will leap at you in the most unexpected times making you jump in fright. When you navigate the half lit park you will come across mentally deranged characters screaming at visitors spending chills down your spine. Every year you have a long list of all new haunted houses. This year you will love the terrifying themes of 'Stranger Things', 'Trick r Treat', 'Slaughter Sinema', 'Scary Tales', 'Seeds of Extinction' and 'The Horrors of Blum House' etc.
7. Waipio Valley, Hawaii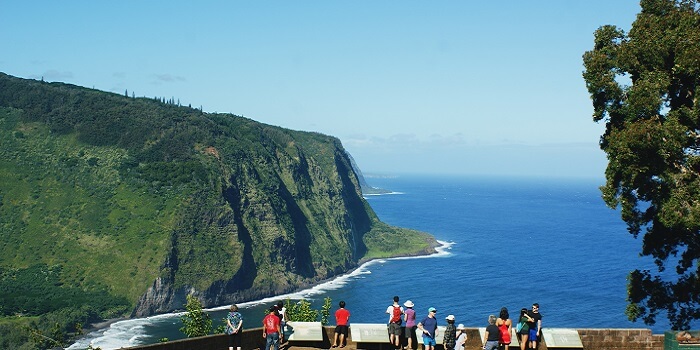 Hawaii, which boasts of the most gorgeous beaches in the world, is a wonderful place to celebrate the Halloween day Waipio valley is the home to night-marchers, the legendary spirits. Stories from locals confirm that they have encountered the night marchers. You will have creepy experience when you hear pounding beats and chants of the night marchers. Does this sound too scary? Don't worry. You have the option of attending Halloween costume parties like the most popular Monster Bash. Crazy fun hits the parties when howling phantoms and ghoulish goblins hit the runway.
8. Scarywood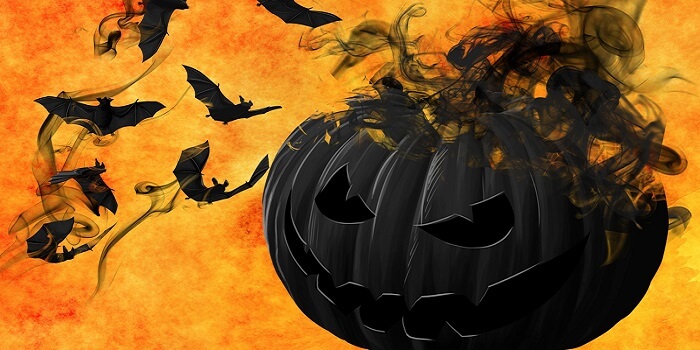 Scarywood is full of haunted attractions and roaming monsters. It is home to five haunted houses. Actors give live performances with scary visual effects. There are many unexpected scare zones. There is something for everyone here including Halloween parties, spook walks, haunted trails, scream parks hay rides, ghost tours, zombie hunts, zombie crawls, haunted mazes and many more. It is a must to be visited place in the Halloween weekend.
9. Wilder, Kentucky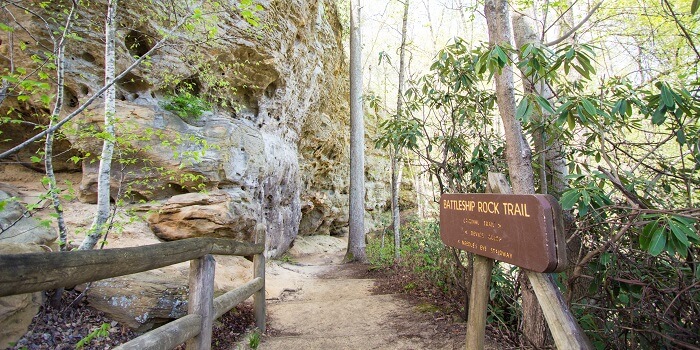 Do you want to have a Halloween, a bit on the wilder side? If so, this is the right place. There is plenty of fun in store for the locals as well as the visitors. All of them are too exciting. Make sure you do not miss the thrills and the chills and scares. You can have fun with your family in the pumpkin patch and a thrilling adventure with your friends in Haunt hunting. Trick or treat events in Wilder, Kentucky are very popular among families and children. Bobby Mackey's Music World is the wildest location to enjoy a wild Halloween celebration. Locals say that it was built on a slaughter house. So it has the reputation of being the most haunted place in America. It has found a place in many TV shows and movies. You can enjoy country music while having fun with the ghosts of the club.
10. Raven's Grin Inn, Mount Carroll
You can treat yourselves to shivers this Halloween in this haunted mansion. On Halloween, the owner escorts the visitors through the four story monument with 15 plus rooms. The tour lasts for an hour. He explains to you the history of the mansion and his eccentric autobiography as he takes you on the tour. He spent a year to turn the house into a haunted mansion. He keeps on adding to his collection every year even today. There are lots of buttons and mechanicals in the inn that are installed to scare you in one way or another. One of the buttons makes the floor to vanish. Another button makes a mannequin to scream. The mad house makes you laugh and scream and will definitely give you an unforgettable Halloween experience.
11. South Manitou Island, Michigan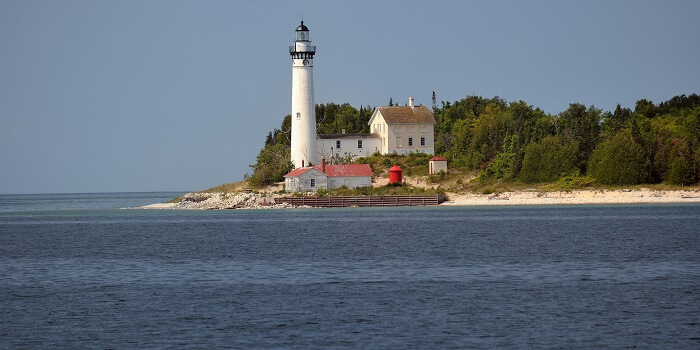 It is located 16 miles off the shore from Leelanau. In the 1800's the place was one of the main harbors. There are many scary stories about this island. One of them is that a ship full of passengers suffering from cholera was anchored here. A mass burial was made in a mass grave with a few patients still live. Locals say that voices are still heard where the mass burial was made. There are two old cemeteries that have scary histories. If you want to celebrate Halloween in a spooky but quiet place, you should go here.
12. Mystic, Connecticut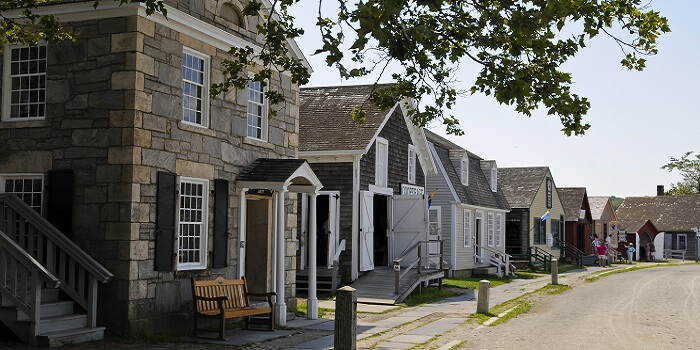 Are you looking for some unique fun this Halloween? If so, you should consider visiting Mystic, Connecticut. The place is suitable for young and old alike. There are plenty of activities for everyone. Some of them are designed exclusively to entertain children. Trick or treating is sure to bring lots of fun to your little ones.The haunted corn maze at the Nathan Hale House offers thrills for the whole family. There are many spooky events to keep you entertained.
13. Death Valley Junction, California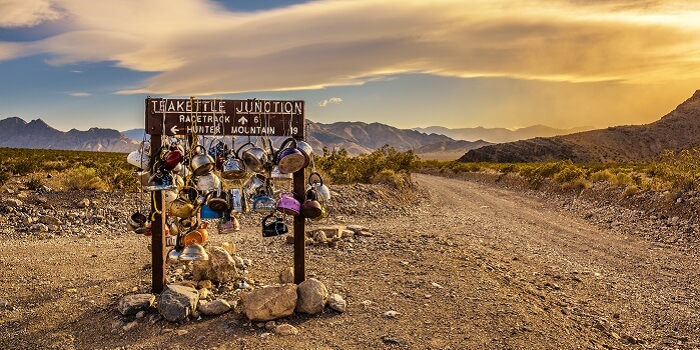 Once in a lifetime experience waits for you in the Death Valley Junction, a small town. It is the home to one of the most haunted hotels in the country, the Amargosa Opera House and Hotel. There is an abandoned un-renovated part in the hotel that is referred to as the Spooky Hollow. There are many mysterious happenings in the Death Valley Junction including phantom smells, sounds of baby crying, swinging tools, low voices and many more. If you are looking for unique eerie experiences on Halloween you should drop in at Death Valley Junction.
14. Pointe Aux Barques Lighthouse Society, Michigan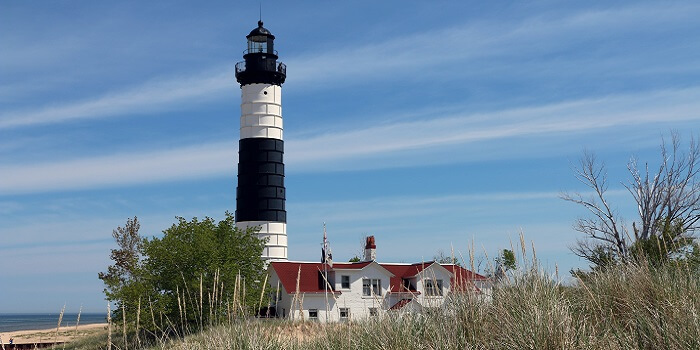 It is one of the oldest lighthouses in Michigan. There is a story told by the locals that the lighthouse keeper drowned shortly after the opening of the lighthouse. He left behind his wife with eight little children. The locals say that still a woman's figure in the mourning can be seen along the cliffs that surround the lighthouse. People report of hearing footsteps and thugs and smelling tobacco smoke when no one is present.
15. Emma Crawford Festival, Colorado
There is an unusual activity in the festival. What is it? It is coffin racing. The story of Emma Crawford dates back to 100 years. She travelled to this place to enjoy the clean air and natural mineral springs. She was suffering from tuberculosis. She died before she got married. She made her fiancée promise that she should be buried at the top of the red mountain. One day, during a heavy storm, the coffin started to slide down the mountains. To commemorate the memory of Emma Crawford, many events are held including coffin races. Apart from the races, you have Ghost stories tour, parade of coffins and ghost hunt to give thrilling adventures.
Zombie pub crawls should be enjoyed at least once in a lifetime. Make sure you don't miss the fun. Make this Halloween memorable. Plan ahead and visit one of the spookiest places in USA. Have fun. Let the memories haunt you for a lifetime.