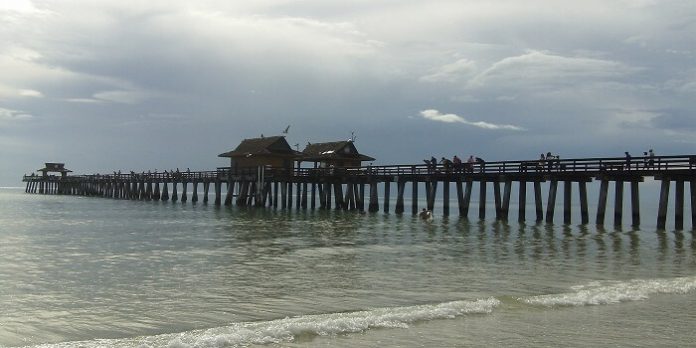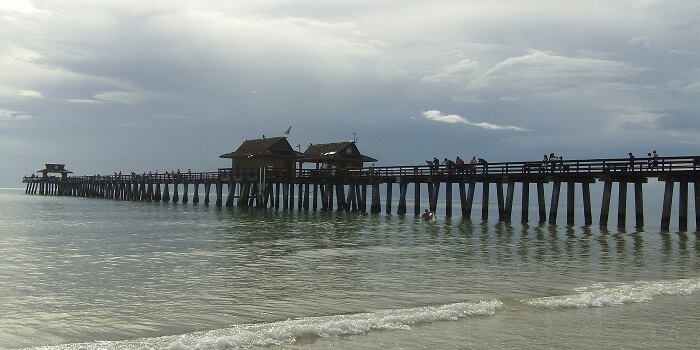 Naples, one of the wealthiest cities in the USA, is often referred to as the playground of the wealthy. It is a fact that there are plenty of activities to entertain the rich and the famous but it does not mean that there is nothing of interest for the common man. The place is blessed with abundant beauty, mild climate, calm seas and beautiful flora and fauna. You are assured of an unforgettable trip if you go for a weekend visit. Find best ocean property in Florida.
Do you want to know the top things to do in Naples?
1. Naples Pier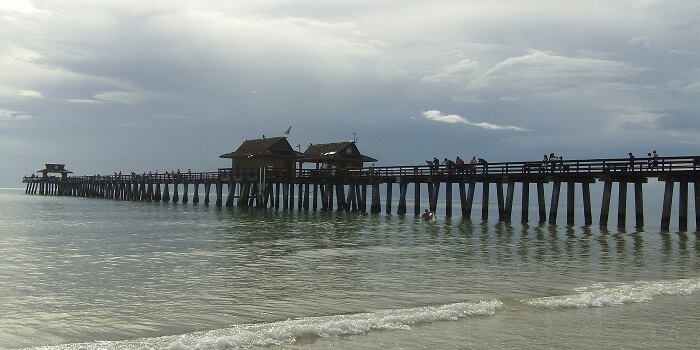 A visit to Naples will not be complete without making a visit to Naples Pier. It has a long history dating back to the year 1888. It was built as a dock for receiving commodities and people. Although, the original pier has been damaged many times due to natural disasters like hurricane and rain etc. it has been reconstructed again and again because it is a symbol of the town's history and beauty. The view is breathtaking. Its picturesque beauty during sunset is a feast to your eyes. You have varied options to spend time here like going long walks in the sugar white sand or fishing or dolphin spotting, sunset watching or just relaxing with a yummy ice cream or bird watching etc. The soft sounds of water lapping in the shore and the picturesque sunset are so romantic that the couples forget themselves. The kids run and dash around and love to watch people fishing. Hence, it is a place of fun for families too. Naples Pier is undoubtedly the top place to visit in Naples, Florida.
2. The Naples Preserve
It is located in the heart of the city with a huge variety of natural greenery. In the year 2000 hundreds of volunteers spent days to clean this nine and a half acre eco community. They removed the trash and non native growth for days together. Thanks to the dedicated citizens it is now a beautiful example of native ecology. You can watch tortoises, butterflies, birds, rabbits and many more in their natural habitat. If you are a nature enthusiast, this place is sure to mesmerize you. Free nature walk, free nature talk, pollinator garden, Gopher tortoises, hiking, biking and many more interesting activities are sure to keep you engaged for several hours.
3. Naples Depot museum
It is located in the Seaboard Air Line Railway Station. It tells you the story of the development of the city and shows how the railways and roadways contributed to the development of the city. The exhibits date back to the 1920's and explains the transformation of Naples from a village to a popular resort coast
4. Naples Zoo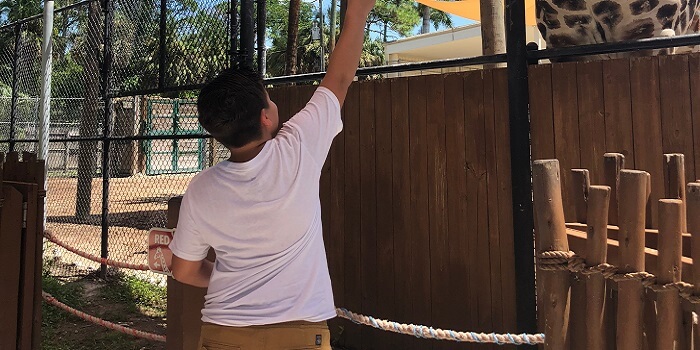 It is a nationally accredited zoo that promises a day full of fun and entertainment. You can watch lions, tigers, giraffes, bears, pythons and many more with your little ones. It offers fun for people of all ages. It is a wonderful place to visit with your family. Taking a catamaran for a visit to the monkey island will delight the little kids.
5. Golisano Children's museum
This 30000 square foot museum is a fun filled place for families. The children learn many new things here while they play. There are numerous fun exhibit galleries and interactive experiences that encourage children to learn. Kids can become anything they want to be like firemen, builders, doctors, chefs, farmers, architect and many more. It is accessible to all children including kids with learning and physical disabilities.
6. South Marco beach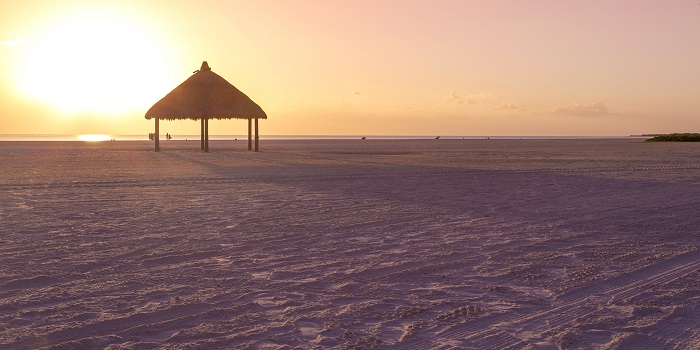 It is a public beach. It is a terrific place to visit with your family. Kids will enjoy shelling, fishing, watching dolphins and playing in the surf. The soft sugary white beach is busy with activities like volleyball, jet skiing, parasailing and paddle boarding. The native vegetation adds to the beauty of this beach. It might interest you: Top 10 Places You Must Visit In Florida
7. Bird Gardens of Naples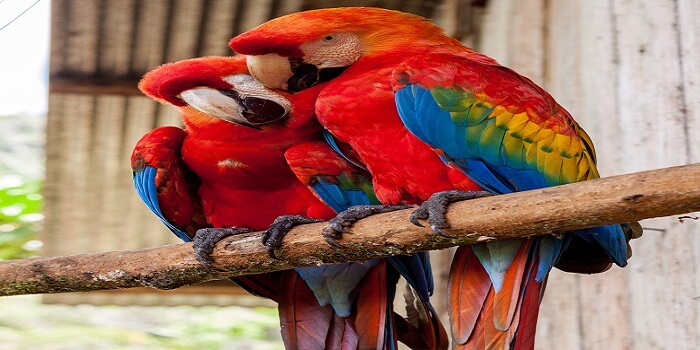 It is a haven for parrots and birds that have no places to go. The surrounding is beautiful and green. The birds are well taken care of in well spaced aviaries equipped with good food, organic fruits, water systems and natural perching etc. There are miles of walking trails where you can watch the varied array of bees, butterflies, fauna and birds.
8. The Dolphin Explorer in Marco Island
Your vacation will surely be a memorable one if you take dolphin exploring trip in a huge 36 feet catamaran, the Dolphin Explorer. It is designed exclusively for navigating the water of the Gulf and the backwater estuaries. It will be an experience that you can never forget as you cruise the waters looking for dolphins.
9. Lowdermilk Beach Park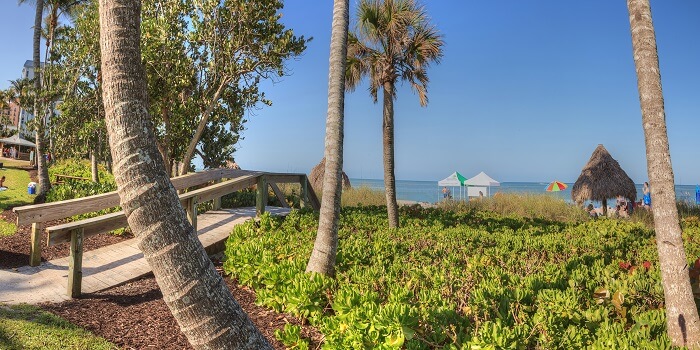 – It is a popular beach front park. There are two playgrounds for the children, a duck pond, volleyball courts, showers, picnic tables and benches. The picturesque beauty and family friendly activities attract visitors. It is one of the popular destinations to watch sunset. It is a beautiful place to visit with the kids.
10. Naples botanical garden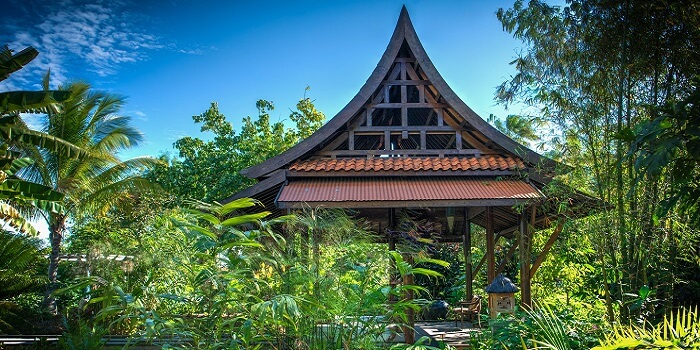 It is a haven for nature lovers. It showcases more than 1000 species of plants. There are nine tropical themed gardens. The wide variety of flora is stunning. The 90-acre preserve in this garden has mangroves, marshes and forests where hundreds of animals and plants dwell. It is a place to visit not only to the nature lovers but for others as well. You will enjoy the thrilling scavenger hunt and other fun filled activities in natural ecosystems. Kids can play at the beach and splash around in water jets. The waterfall cave is a beautiful place to explore with your family.
Naples has many vacation home rentals to fit all budgets. You have condos to luxurious homes to choose from. Book one of the best vacation rentals if you are planning to visit Naples.