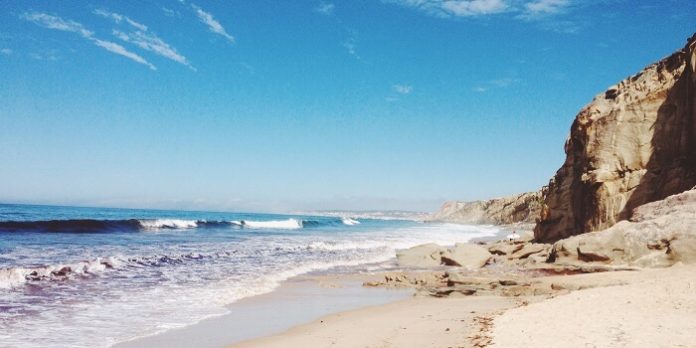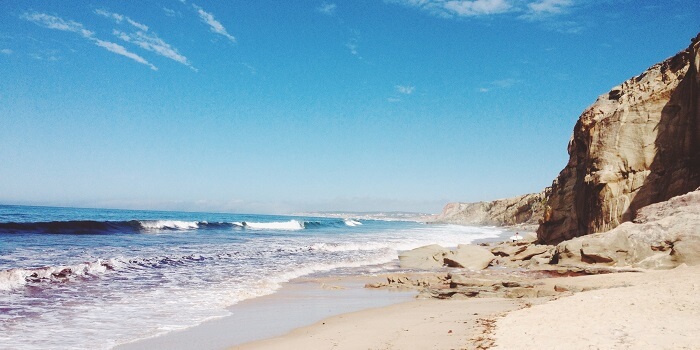 Warm sun, rhythmic sound of waves hitting the shores and relaxed atmosphere, do you still feel something is lacking? What more do you want to make your vacation perfect? Here is 7 Best Beach Holidays in USA To Relax And Enjoy. I am sure you are yearning for a drink in your hand? Do you want to drink alcohol without the cops spoiling your fun? Take a look at the booze-friendly beaches where alcohol drinking is permitted legally.
1. Kehoe Beach, California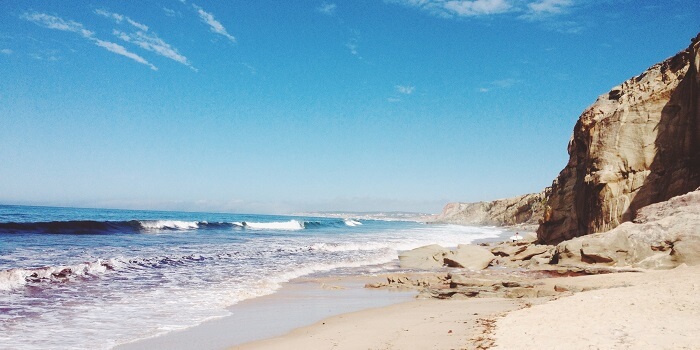 It is a secluded beach. You have to take a half mile hike to on a dirt trail to reach this beach. It is an expansive patch of beach with sand and surf for everyone who visits it. It is not only an alcohol-friendly beach but also a pet friendly beach. No matter what time of year you visit, be it summer or winter or fall or spring, there will be something to delight you and something to surprise you. The sunset is very beautiful here when the colors of the sky and the sea turn into a picturesque beautiful painting. You can drown yourself in the beauty of the beach taking long walks to explore the lengthy shore, the rocks and the sand dunes. It is better to be careful near the surf because the currents are strong. Alcohol is allowed but you should remember that no kegs are allowed and you should be off the beach by 11 p.m. There are many beach house rentals in Inverness for you to relax. Book one in advance.
2. Cocoa Beach, Florida
There are no words to explain the beauty of the place. You can watch the dolphins frolicking in the waves. The fishing experience here is excellent. The tourists call it 'a slice cut from heaven'. This beautiful beach has many pluses.
• Alcohol drinking is legally permitted here.
• It is one of the affordable beach getaways in Florida.
• You can go for kayaking to enjoy a unique eco tour adventure.
• You are sure to find a lot of fabulous things when you go for shopping.
• You can have the best time enjoying adventurous water and wind sports.
• It is the closest beach to NASA where launches are made every few weeks.
If you are lucky you can watch one of the launches relaxing in the sand.
Alcohol is allowed but not in glass bottles. If you want to enjoy all activities and the stunning beauty of the beach you should stay here at least for a weekend. Stay in one of the beach homes and enjoy a walk in the golden hued sand and the natural trail among the oak and palmetto trees. You can find more ocean property in Florida.
3. Cannon Beach, Oregon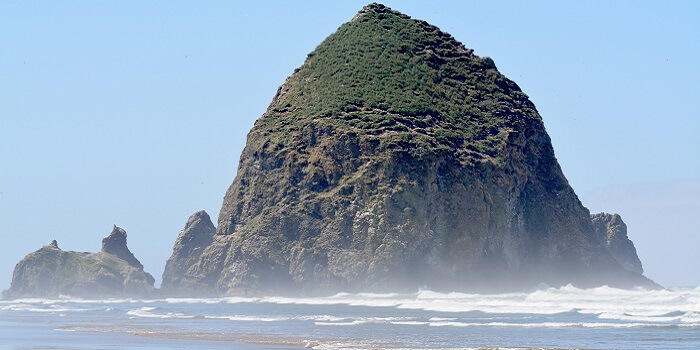 It is renowned for its classic beauty. It is one of the cutest beaches of America. You are sure to be spellbound when you have a first glimpse of this huge and clean beach. It is one of the most picturesque beach destinations with haystack rocks bordering the shoreline. The shore is nine miles long where you can stroll along relaxing in the warm sun. The sand is very soft making running and walking easy. Don't make the mistake making a hurried trip to Cannon beach. You are sure to regret it later. Sun setting behind haystack rock is an amazing sight. You should not miss it. You should not miss the sight of seagulls lifting from their nesting grounds in the morning. You also have to check out the shops in the area. Alcohol consumption is allowed provided you enjoy it without breaking the laws of the country. Plan for a 4-5 days trip and enjoy the beach. Book a beach house in advance.
4. Outer Banks Beach, North Carolina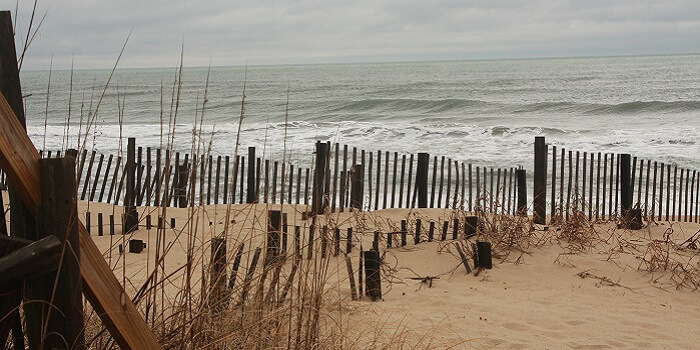 Outer Banks has an enticing atmosphere that can be compared with no other beaches in America. There are over 100 miles of shoreline in Outer Banks Beach with a row of diverse beaches. You can choose a beach to suit your personal preferences. Do you like modern beaches with modern amenities like bath houses, paved parking and array of shops or do you like primitive beaches with rustic beauty? Whatever your preference is, you have a lot to choose from. If you want great surfing and skimboarding facilities you should opt for beaches like Kitty Hawk and Kill Devil Hills etc. If you want to enjoy with your pets and family you should opt for calm beaches like Duck. Glass bottles are banned in Outer Banks Beach. Make sure you don't open glass bottles and don't use glass tumblers.
5. Panama City Beach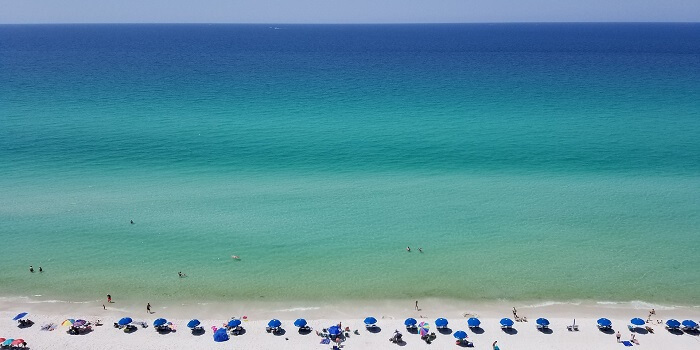 You can enjoy all kinds of fun in this beach. White sand beaches, emerald waters, southern hospitality and temperate weather are the highlights of the beach. If you love sun and the warmth you are surely going to love this place where you have 320 days of summer per year. It is bordered by two state parks, St. Andrews and Camp Helen. Fishing is very popular here. It is home to the only deep water museum in US. Alcohol drinking is banned in the month of March. You should be 21 or more if you want to legally consume alcohol in Panama City Beach. Glass bottles are strictly banned.
6. Tybee Island Beach, Georgia
It is a perfect spot with miles of shoreline, historic forts and beautiful island. There are three oceanfront beaches, the South Beach, the Mid Beach and the North Beach. The most crowded is the South Beach. Mid Beach is less crowded. North Beach is the closest to Savannah. It is not as busy as the South Beach. It is the best spot to relax, to read leisurely, to feed birds and to pick shells. Dogs and pets are not allowed in Tybee Beaches. Kegs and bottles and other breakable containers are banned but there are no other restrictions for alcohol consumption. If the rules are not followed you will be heavily fined.
Beaches are paradises on earth but you should remember that even paradises have rules to follow. Follow them responsibly and avoid violation of laws if you want to enjoy your vacation.